August US Jobs Report: Below Expectations But Still Solid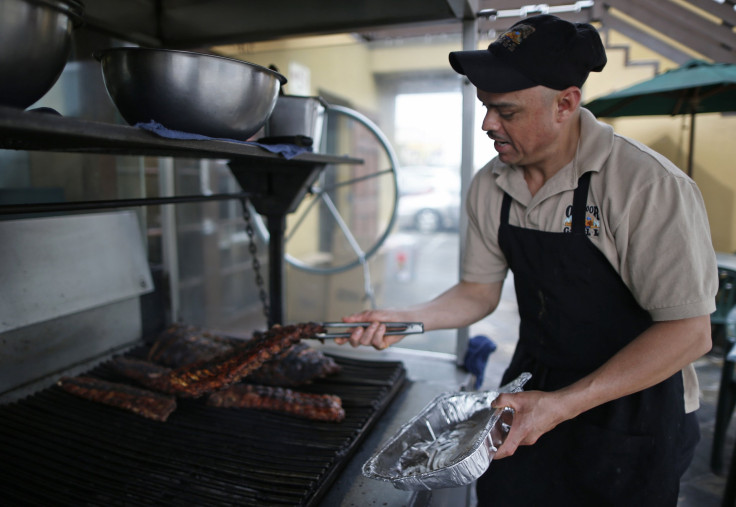 Just when the U.S. economy seems to start picking up steam, it hits a speed bump. Hiring in August declined to its slowest pace since December after a streak that seemed to parallel the technology boom of the late 1990s.
Payrolls added 142,000 jobs in August. That's a modest increase compared to the average pace of 212,000 jobs added monthly over the previous 12 months, and fell well short of economists' expectations.
Yet many economists remain mildly optimistic about the pace of the recovery. "While many observers may express surprise and disappointment at the jobs numbers, the plain fact is that August's job gains are substantially faster than needed to keep up with the growth in the working-age population," said Gary Burtless, senior fellow and labor economist for the Brookings Institution.
The construction sector added 20,000 jobs, manufacturing remained relatively unchanged, and retail employment fell by 8,000 jobs, due largely to a walkout by New England grocery store workers who returned to work at the end of the month.
The consensus forecast among economists for job growth in August was about 230,000 jobs. In July, the economy added 212,000 jobs and in June, 267,000, according to the Labor Department.
Despite the dip in job growth reported by the government, many economists are sticking to their forecasts.
The August report, the smallest gain this year, "will inevitably spark speculation that the U.S. recovery is somehow coming off the rails again," Paul Ashworth, chief U.S. economist at Capital Economics, wrote in a note Friday. "We're not too concerned, however, by what is probably just an isolated blip."
"I don't think this is really reflective of what's going on in the labor market," said Gus Faucher, senior economist for PNC Financial Group. "Unemployment insurance claims are very low, surveys of businesses indicate hiring is still good, a strike in New England affected employment. I think hiring is closer to 200,000 a month."
Faucher forecast before the August report's release that job growth will stay above 200,000 jobs a month through the rest of this year and into next.
"We might be seeing some pretty substantial revisions for the month," said Tara Sinclair, economist for Indeed.com and economics professor at George Washington University. "All of the economic indicators seem to be pointing to a stronger labor market than this one number suggests."
The number of jobs added is only one statistic of many that economists keep an eye on to measure the health of the economy. The unemployment rate, the number of Americans filing for unemployment benefits, the rate of wage growth and the number of Americans no longer looking for work are other indicators.
The unemployment rate in August ticked down to 6.1 percent, compared to 6.2 percent in July and 6.1 percent in June, largely because about 64,000 Americans left the labor force. The labor force participation rate, the number of Americans working or job searching, fell from 62.9 percent in July to 62.8 percent in August. The labor force participation rate has remained much the same for four months, and it's at a historically low level.
"This one is really a mystery, all these people exiting the labor force," Sinclair said. "Almost every demographic group from young people to prime age workers, they're all participating in the labor force less than they were pre-2005."
While some economists say this low participation rate is here for the long term, Sinclair argues that the wages these Americans want are not being offered yet. Many in two-income households especially have chosen to not work and save on child care costs rather than accept a job or wages they aren't pleased with, she said. As unemployment continues falling, employers will face more pressure to raise wages.
In August, average hourly earnings for all employees on private, nonfarm payrolls rose by 6 cents to $24.53, a 2 percent rise from a year ago and about the same rate as inflation. Average hourly wages rose just one penny in July to $24.45, 2 percent higher than a year earlier and the 60th month in a row that year-on-year hourly wage growth has remained under 2.5 percent. That statistic was frequently above 3 percent before the recession.
Ashworth, along with most economists, forecasts unemployment will settle around 5.5 percent next year.
"We still think that wage growth will accelerate soon," Ashworth said.
© Copyright IBTimes 2023. All rights reserved.