Australia Bus Tragedy: Driver Arrested After 10 Wedding Guests Killed In One Of Country's Worst-Ever Crashes
KEY POINTS
The bus rolled off a ramp at a roundabout and crashed
Officials say the death toll from the single-vehicle crash may increase
The cause of the road accident was not immediately clear
At least 10 people died and 25 others were injured after their bus crashed while returning from a wedding in Australia, police said Monday. The driver of the bus has been arrested.
The single-vehicle crash took place Sunday night in Hunter Valley, a popular wine region in the New South Wales state. The chartered bus rolled off a ramp at a roundabout in the town of Greta at around 11:30 p.m. local time (9:30 a.m. ET) Reuters reported.
Police officers arrived to find a "confronting and very traumatic scene." They said the number of fatalities could increase.
Police Assistant Commissioner Tracy Chapman said the Volvo's 58-year-old driver was arrested and is expected to be charged. The cause of the road accident was not immediately clear.
"There is sufficient information ... for us to establish that there will be charges," Chapman said.
The bus tragedy is reportedly one of the worst in Australia in roughly three decades.
Two previous head-on collisions, both in 1989, had killed 35 and 21 people each and were reportedly the worst bus accidents in the country; another incident in 1973 killed 18 after a brake failure led to a tourist bus falling down a slope.
The passengers in Sunday's accident had reportedly attended the wedding of a couple, Mitchell Gaffney and Maddy Edsell, and were on their way back to their accommodation in the town of Singleton when the bus crashed.
"All of us know the joy of going to a wedding ... they are some of the happiest times that you can have," Prime Minister Anthony Albanese told reporters. "For a joyous day like that in a beautiful place to end with such terrible loss of life and injury is so cruel and so sad and so unfair."
"People hire a bus for weddings in order to keep their guests safe. And that just adds to the unimaginable nature of this tragedy," he added.
Some of the wedding guests injured were reportedly members of a Victorian cricket club. The nine injured members were "extremely lucky" to escape, said the president of the club, the Sydney Morning Herald reported.
They had "some minor injuries - a broken jaw, a broken collarbone, things like that," Warrandyte Cricket Club president Royce Jaksic. "But you know, compared to the 10 people that have tragically lost their lives, I think we've been blessed in this one."
The groom had also reportedly played for the cricket club about six years back.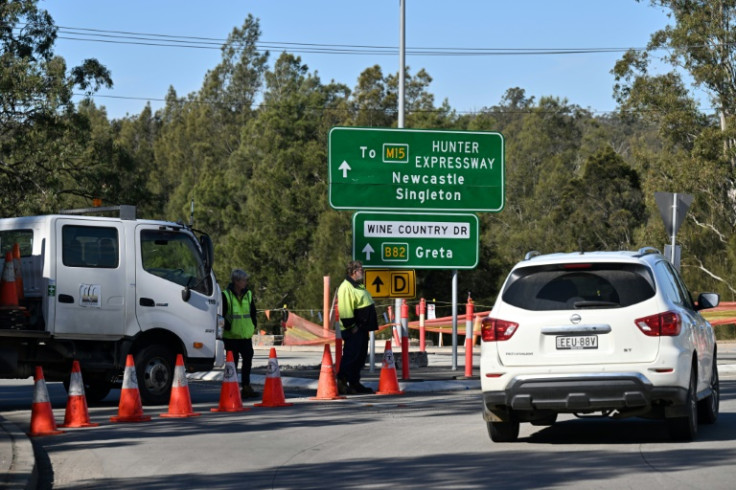 © Copyright IBTimes 2023. All rights reserved.