Australia Considering Tougher Checks On Syrian Refugees Even After They Obtain Citizenship, Leaked Document Shows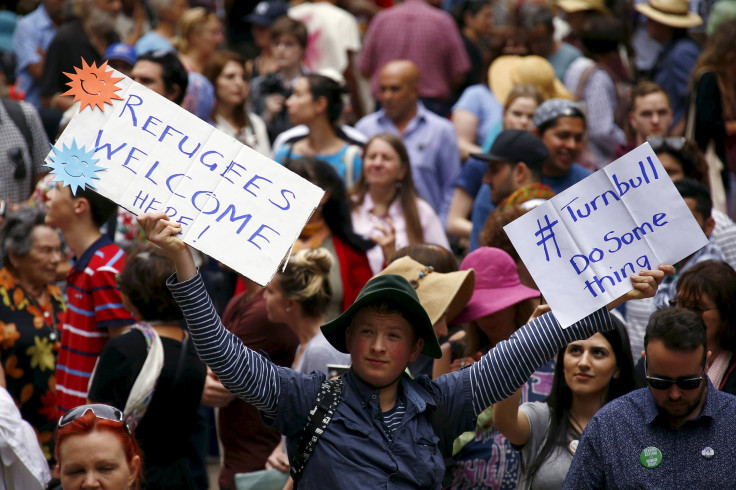 The Australian government is planning to bring in tougher checks for Syrian refugees to reduce the risk of infiltration of extremists, a leaked document showed. The strict reforms to the government's humanitarian resettlement program would make it difficult for asylum-seekers to obtain permanent residency and citizenship.
The leaked cabinet document, first reported by the Australian Broadcasting Corporation (ABC) Friday, stated Syrian refugees as possibly holding beliefs or having links that may motivate them to get involved in extremist activities. The framework also outlined measures to monitor the Syrian asylum-seekers even after they are granted Australian citizenship. Australia last year agreed to take in about 12,000 refugees fleeing Syria.
The document singled out Australia's Lebanese community as the "most prominent ethnic group amongst Australian Sunni extremists." The draft pointed to "lessons learned" after Australia took Lebanese asylum-seekers after Lebanese civil war between 1975 and 1990.
"Australia's historical experience with the Sunni Lebanese community illustrate potential community safety and national security risks associated with unsuccessful integration," the document stated, according to the ABC.
Samier Dandan, president of the Lebanese Muslim Association in Australia, told Reuters that the points outlined in the draft risked backfiring. "It's probably going to feed the frenzy and provide a supply line for the recruiters," Dandan said.
The document also chalked out another way that the country is using to select refugees. "Australia is prioritizing family groups who have been registered with UNHCR [United Nations High Commissioner for Refugees] for lengthy periods to further reduce the potential for deliberate extremist infiltration," it said.
Australian Prime Minister Malcolm Turnbull said Friday that he has not seen the document. "Assuming it's genuine, ideally these things do not get leaked, but it happens from time to time," Turnbull said, according to BBC.
Similarly, Immigration Minister Peter Dutton said that he has not read the document. "Government departments produce draft documents for consideration all the time. This is a draft document which has not been seen by the Minister or his staff — nothing more," Dutton's representative said in a statement, BBC reported.
© Copyright IBTimes 2023. All rights reserved.