Australia Floods: Satellite Images Show Areas Hit By Torrential Rains
KEY POINTS
Australia has been battered by torrential rains
Satellite images show how the rains affected the region between Feb. 10 and March 2
Australia's Bureau of Meteorology continues to issue severe weather warnings
Australia has been experiencing torrential rains for several days, causing major flooding in many areas. A satellite image shows the affected areas inundated in flood.
Tens of thousands of Australians have been evacuated because of the flooding, and hundreds of thousands more are said to be at risk as the rains continue to pour. In eastern Australia, the rains have caused major flooding in the coastal towns in Queensland and New South Wales.
Satellite images shared by NASA Earth Observatory show the stark difference in the area in a span of just a few weeks. The first image was taken by the Moderate Resolution Imaging Spectroradiometer (MODIS) instrument on the Terra satellite weeks ago on Feb. 10.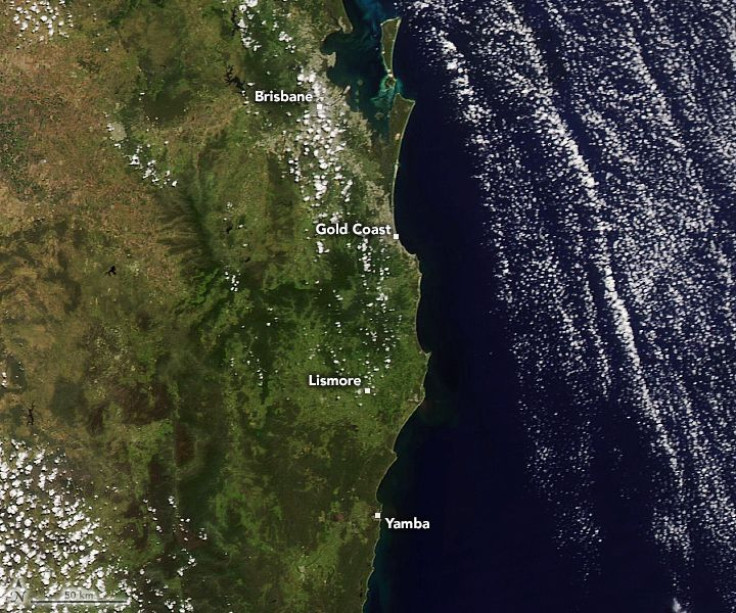 The second photo was taken by the MODIS instrument on the Aqua satellite after days of torrential rain. It shows areas affected by the floods including the area close to Lismore in New South Wales, which is said to be the worst-hit town.
"Muddy floodwaters and plumes of suspended sediment at river mouths were visible through scattered cloud cover on March 2, 2022," NASA Earth Observatory noted.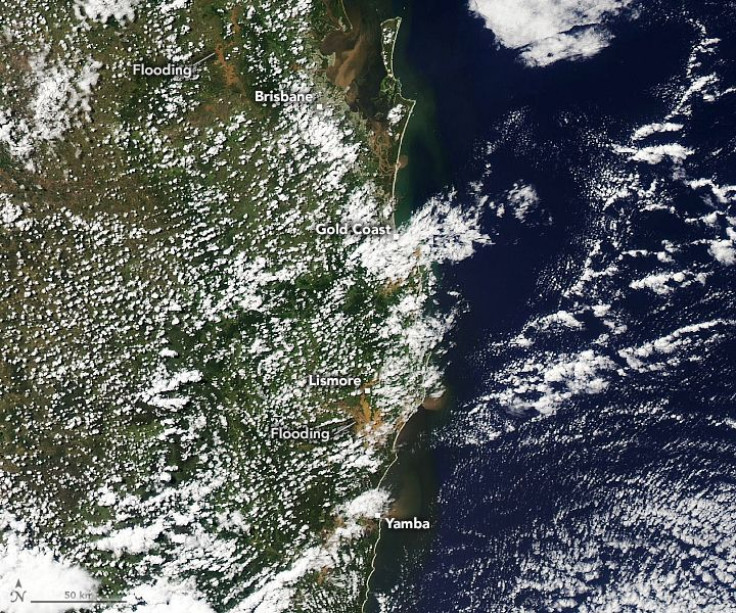 At least 13 people have reportedly been killed since the extreme weather event began. Four of the latest deaths were in Lismore, Al Jazeera reported.
"This is terrible. This is terrible. One life lost is too many," Deputy Premier Paul Toole said.
Australia's Bureau of Meteorology (BOM) issued severe weather warnings for Thursday. It issued a "very dangerous thunderstorm forecast," as well as a flood warning for southeast Queensland, and "major flood warnings" for New South Wales' central and south coasts.
Apart from the flood, "damaging winds" and "abnormally high tides" may be expected, the agency said.
"Many catchments are saturated, with New South Wales dams at or near capacity. Flash flooding and landslides are occurring. Communities should be aware of potential flooding in local creeks and streams and be prepared for flood impacts," BOM noted. "Communities are encouraged to keep up to date with the latest forecasts and warnings on the Bureau's website and BOM Weather app."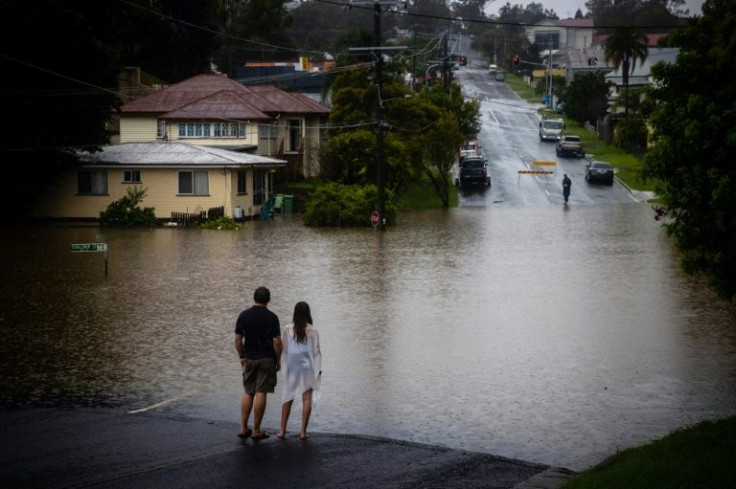 © Copyright IBTimes 2023. All rights reserved.
FOLLOW MORE IBT NEWS ON THE BELOW CHANNELS