Australia Lifts 'Burqa Ban,' Ban On Islamic Veils, In Parliament House Amid Outcry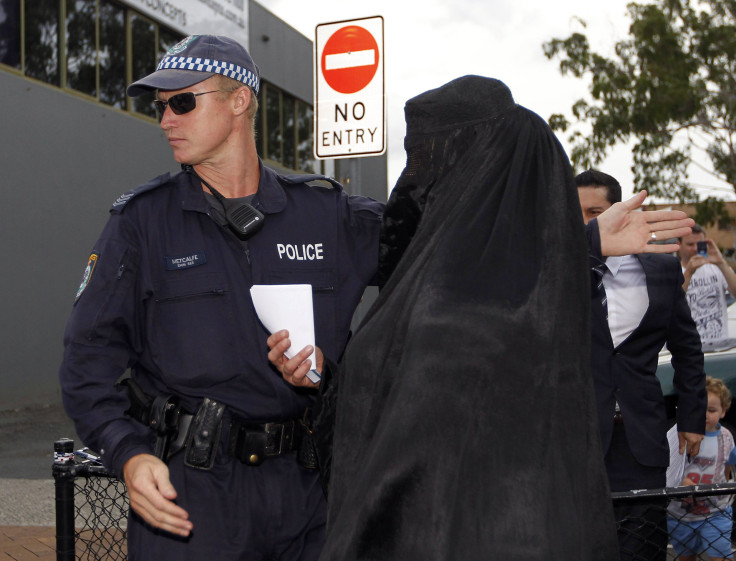 A ban on restricting access to people covering their face, which would include Muslim women wearing full-face veils inside Parliament House in Canberra, Australia, was lifted by a government department on Monday. The controversial plan, which was proposed earlier this month, stated that anyone with their face covered would be seated in a glassed enclosure.
The department that runs Parliament House had announced that any "person with facial coverings" will be seated in a gallery usually reserved for schoolchildren. The move was reportedly criticized by human rights groups as being aimed at the Muslim community. The ruling, which was taken down before the parliament resumed on Monday, stated that people wearing face coverings will once again be allowed in all public areas of the building. However, visitors will now have to show their face briefly to security, BBC reported.
"This will enable DPS security staff to identify any person who may have been banned from entering Parliament House or who may be known, or discovered, to be a security risk," the Department of Parliamentary Services reportedly said, in a statement. "Once this process has taken place, visitors are free to move about the public spaces of the building, including all chamber galleries, with facial coverings in place."
Stephen Parry, president of the senate, reportedly said that the initial ruling came amid rumors that about 10 people, including men, were planning to stage a protest in the public gallery. He reportedly said that the restrictions were intended to be temporary "to ensure the identity of those people in the public gallery. I think that was a prudent decision for that particular day."
Prime Minister Tony Abbott revealed that he had not been notified of the move in advance and had urged House Speaker Bronwyn Bishop to "rethink that decision," The Associated Press reported.
The ruling had come amid growing concerns over domestic terrorism in Australia, posed by supporters of the Islamic State group, after Australia began participating in a U.S.-led coalition formed to fight ISIS in northern Iraq.
© Copyright IBTimes 2022. All rights reserved.
FOLLOW MORE IBT NEWS ON THE BELOW CHANNELS