Australia Will Soon Be More Asian Than European, Says Malaysian Prime Minister
During an interview with The Sydney Morning Herald and The Age, Malaysian Prime Minister Mahathir Mohamad discussed the rising tensions between the United States and China and made a prediction that Australia will soon become "more Asian than European".
The 94-year-old leader is scheduled to meet with Australian Prime Minister Scott Morrison in Bangkok on Monday during the Association of South-East Asian Nations (ASEAN) summit.
The comments about Australia may be linked to its desire to become the 11th member of ASEAN, as some Australian politicians have wanted for years. The 2016 Australian census shows Asian immigrants from China, India, the Philippines and other Asian countries now outnumber those from Europe.
This seems to support Mohamad's comments, "Whatever white Australians might think of it, the fact is geographically, they are more in the Asian region than in Europe. They can try and sustain their culture, their language, but the inflow of Asians into Australia will certainly change the character and distribution of the population in Australia. And in the future, they are going to be more Asian than European."
Other things that will work in Australia's favor is that it is currently a "dialogue partner" of ASEAN and other member's leaders like Indonesian President Joko Widodo have suggested it could be a "good idea" for Australia to join.
Mohamad went on to describe the bilateral relationship between Malaysia and Australia as "doing quite well" as evidenced by the estimated 26,000 Malaysian students in Australia and another 150,000 Aussies that can claim Malaysian descent.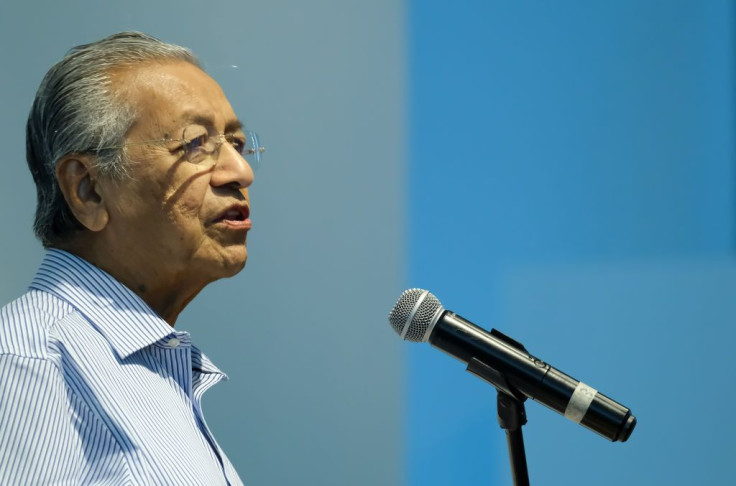 The other topic discussed during the interview was the friction between China and the U.S. Mohamad had a clear message to both superpowers urging that warships should not be deployed in the South China Sea.
He said, "We feel that if you keep sending in warships in order to maintain security, the result will be similar action by the other party. And there may be incidents, accidents, and it may flare up into physical confrontation and that would be bad for the area."
He added, "Our wish is to see no big warships coming into the South China Sea, but we do need some policing and that we can do with small boats."
The 94-year-old was prime minister of Malaysia from 1981 to 2003 and managed a stunning comeback election win in May 2018 over Najib Razak. His age plus his physical and mental condition will certainly be a factor to consider as events unfold in the South China Sea.
© Copyright IBTimes 2023. All rights reserved.