Australian Cruise Ship Passenger Falls Off Royal Caribbean Boat, Videos Deleted From Twitter
An Australian man reportedly went overboard from Royal Caribbean's Symphony of the Seas at night, according to a passenger on the ship.
A co-passenger tweeted some pictures of the recovery of the missing person's body by a rescue boat.
According to him, the Australian passenger went overboard around 3:00 a.m. in the night.
But the tweets and videos were found deleted a few hours later after media outlets started quoting those tweets.
In a statement, Royal Caribbean spokesman Owen Torres expressed sorrow and added: "Our hearts go out to the family and loved ones for their loss, and our care team is providing support and assistance during this difficult time."
"We are deeply saddened by the tragic incident that occurred on the Symphony of the Seas en route to Saint Thomas this morning," added the Cruise liner's statement.
Josh Mackey, a passenger onboard said searchlights were seen in the water between 3 a.m. and 4 a.m.
He added that a rescue boat was trying to fish out a body that was bobbing up and down.
Following the overboard incident, the cruise ship deployed a rescue boat, which traced the dead body and returned to the Royal Caribbean ship.
The ship was on Eastern Caribbean cruise
The largest cruise ship in the world owned by Royal Caribbean was on a 7-day Eastern Caribbean trip from Miami, Florida.
According to cruise news, the ship was sailing from St. Kitts to St. Thomas in the Eastern Caribbean when the mishap took place. The vessel later arrived at St. Thomas around 7:00 AM.
Symphony of the Seas has a passenger capacity of 5,500 guests covered under various cruise deals.
Cruise Law News was the first to report the overboard incident. It also keeps a tab on cruise lines that do not have overboard detection systems in place.
Automatic man overboard systems required
Royal Caribbean is yet to install any automatic man overboard systems that instantly send signals to the bridge when someone is off the rails.
The system uses sophisticated motion detectors that will raise an alarm when a person goes overboard.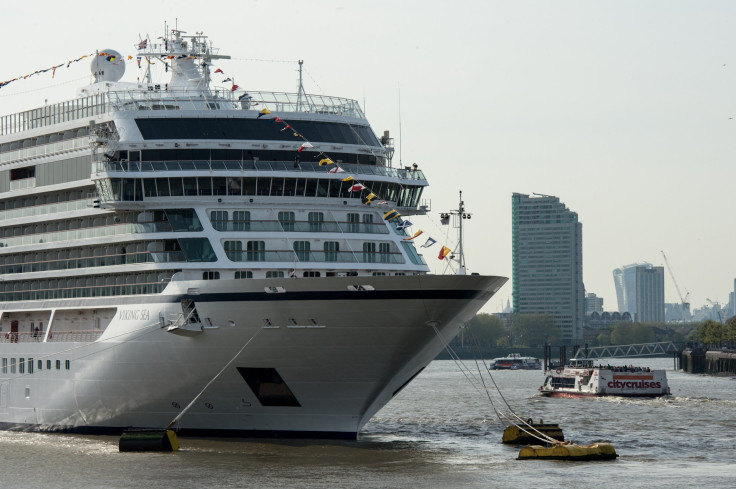 Its combo of radar and infrared technology tracks a person in the water, even at night for a successful search and rescue operation.
However, Royal Caribbean says the mechanism is not very effective. Cruise expert Ross Klein noted with concern that 347 overboard cases have been reported from cruise ships since 2000.
On Friday, the cruise ship will be at the final port of call at Royal Caribbean's private island, Perfect Day, in the Bahamas.
The ship will report to the homeport on Saturday.
© Copyright IBTimes 2022. All rights reserved.
FOLLOW MORE IBT NEWS ON THE BELOW CHANNELS