Australian PM Gillard Fends Off Leadership Challenge from Rudd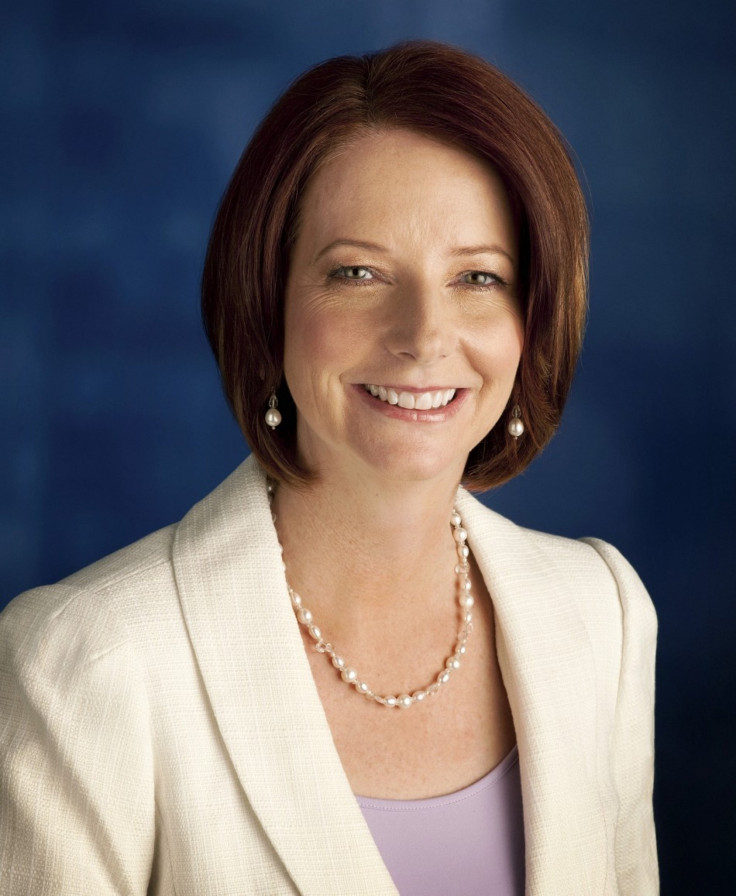 Julia Gillard, the prime minister of Australia, has fended off a challenge from Kevin Rudd to retain leadership of the nation's Labor Party.
Rudd, who was ousted as Prime Minister by Gillard in June of 2010, quit last week as foreign minister specifically to launch a political move against Gillard.
In a ballot called by the PM, Gillard scored 71 votes, versus 31 for Rudd. After the tally was counted, Rudd expressed his support for Gillard, despite the obvious manifestations of internal bickering within the Labor Party.
''The caucus has spoken. I accept the verdict without qualification, without rancor,'' Rudd told reporters.
I dedicate myself to working fully for her re-election as prime minister of Australia.
However, Rudd would not take direct questions from the media.
Gillard told reporters that she was grateful for the ''overwhelming endorsement'' from her colleagues and vowed to win the national election scheduled for next year.
''This issue -- the leadership question -- is now determined,'' she said.
She also insisted that the intrigue between her and Rudd is finished.
''We shook hands in the caucus room and spoke very briefly then,'' she told Australian media.
''I can assure you [the Australian public] that this political drama is over, and you are back at centre stage where you should rightly be."
However, The opposition remains skeptical about Gillard's leadership.
Tony Abbott, leader of the opposition, said the vote only amounted to a "stay of execution" for Gillard, citing that fully one-third of Labor Party members in Parliament have no confidence in the PM.
In the meantime, Gillard will have to select a new foreign minister to replace Rudd.
Duncan Kennedy, a BBC correspondent in Sydney, Australia, commented: "This was never really an ideological battle between [Gillard and Rudd]. Both put social welfare and economic fairness first. Instead, it was much more about the simple matter of power -- who has it and how do they wield it."
Kennedy added: "Whilst Kevin Rudd is popular with the public, his colleagues have much less time for him. They remember him as a somewhat arrogant prime minister who ruled over a chaotic government. Although Julia Gillard lacks his charm, they view her as a much more competent, collaborative and effective leader."
According to the Sydney Morning Herald (SMH) newspaper, Gillard seems committed to promoting an image of party unity, despite the (failed) challenge to her position by Rudd and the sudden resignation of another minister, Mark Arbib.
''Well, you've seen my determination today, you've seen Kevin Rudd's determination, too, and I think you will see the determination of my Labor colleagues on display,'' she told reporters.
''We have had fights in the past as a political party, as have our conservative opponents had fights in the past. We have shown … the ability to come together because at the end of the day the bonds between us in the Labor cause are stronger and more dominant than anything else.''
Treasurer Wayne Swan, a vitriolic critic of Rudd, parroted Gillard's emphasis on party unity.
''A lot has been said in recent days, including by me, but we all look forward to continuing to make the case for our Labor achievements and our plans for the future,'' Swan told SMH.
''The values, policies and beliefs that unite the Labor Party dwarf any differences we have from time to time over politics or personalities. 'I will be doing all I can to help unite the party behind the Prime Minister and our Labor agenda so that we can go on and win in 2013 and entrench our substantial economic reforms.''
© Copyright IBTimes 2023. All rights reserved.
FOLLOW MORE IBT NEWS ON THE BELOW CHANNELS