Autism: Mother's Iron Intake Before, During, After Pregnancy Related To Chance Of Autism Development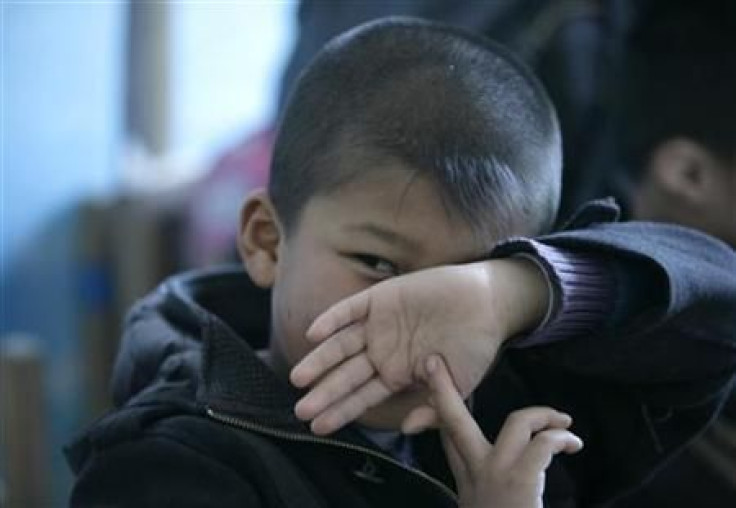 Researchers at the University of California, Davis, say the amount of iron taken by pregnant women could be linked to the likelihood of a child developing autism. The research published Monday in the American Journal of Epidemiology indicated low iron intake was associated with a five-fold greater risk of autism in mothers 35 and older or suffering from metabolic conditions like obesity hypertension or diabetes.
"The risk associated with low maternal iron intake was much greater when the mother was also older and had metabolic conditions during her pregnancy," Rebecca J. Schmidt, assistant professor in the Department of Public Health Sciences and a researcher affiliated with the UC Davis MIND Institute, said in a press release.
Iron intake levels from vitamins, other nutritional supplements and breakfasts cereals were examined during the three months before pregnancy, and through pregnancy and breastfeeding. The researchers studied mother-child pairs in the Childhood Autism Risks from Genetics and Environment study from 2002 to 2009. Both mothers of children with autism and 346 mothers of children with typical development were studied.
"Iron deficiency, and its resultant anemia, is the most common nutrient deficiency, especially during pregnancy, affecting 40 to 50 percent of women and their infants," Schmidt said. "Iron is crucial to early brain development, contributing to neurotransmitter production, myelination and immune function. All three of these pathways have been associated with autism."
© Copyright IBTimes 2023. All rights reserved.
FOLLOW MORE IBT NEWS ON THE BELOW CHANNELS