Auto Recalls: Hood Of Nissan Altima Could Pop Up While Driving; Mitsubishi Lancer, Outlander Could Stall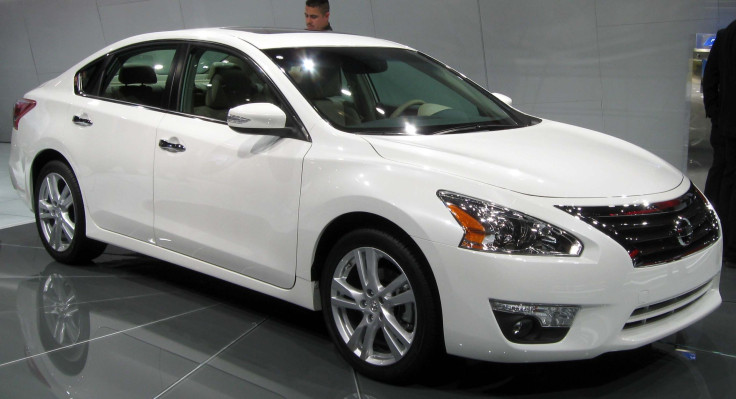 Nissan is recalling some 2013 Altima mid-sized cars in the U.S. because debris can block a latch that could cause wind to blow the car's hood into the windshield while the vehicle is in motion. Meanwhile, Mitsubishi is calling back some Lancer sedans and Outlander crossovers to fix a problem that could cause the drive belt to detach, stalling the car in motion.
In separate recall notices posted on the U.S. National Highway Traffic Safety Administration's (NHTSA) website Friday the companies say they will notify vehicle owners to bring in their vehicles to check for repairs.
The cars affected by the latest U.S. auto recalls are:
* Nissan Altima, 2013
* Mitsubishi Lancer, 2008-2011
* Mitsubishi Lancer Evolution, 2008-2011
* Mitsubishi Lancer Sportback, 2009-2011
* Mitsubishi Outlander, 2008-2011
* Mitsubishi Outlander Sport, 2011
Nissan says it is investigating whether it needs to expand the recall beyond the 220,423 cars in the U.S. covered in the recent notice. Mitsubishi says it received a report from a dealership about the stalling issue in 2010, but decided to issue the recall now after further investigations.
The NHTSA said in a recall-acknowledgement letter to Nissan dated Oct. 9 that, "interference between the hood inner panel and the secondary latch lever, in combination with debris and corrosion, may cause the secondary hood latch to bind and remain in the unlatched position when the hood is closed."
If that happens, drivers might think the hood is secure, but if the primary latch fails the secondary latch might not prevent wind from blowing the hood up, blocking the driver's view and increasing the chances of an accident.
In a similar letter to Mitsubishi, the NHTSA said pulleys can "experience unusual wear" causing the drive belt that operates the alternator, cooling fan and steering pump to detach cutting off battery power and causing the engine to stall while the vehicle is in motion.
© Copyright IBTimes 2023. All rights reserved.