AutoZone Inc. Discrimination Case: $185 Million Punitive Damages Award Contested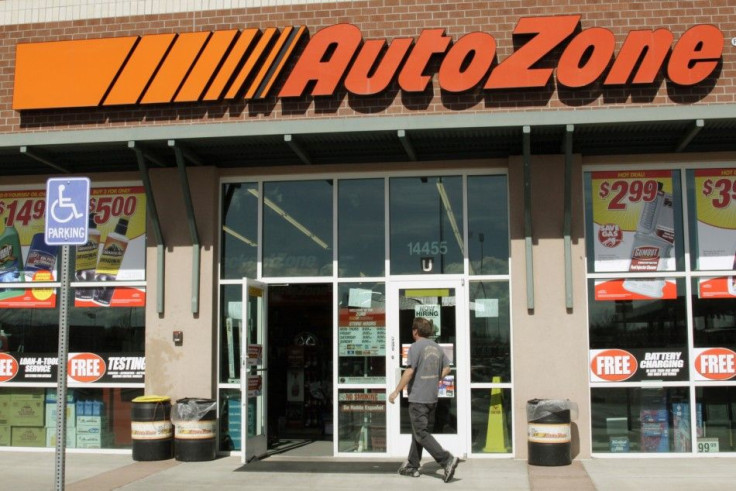 AutoZone heads to court Wednesday in San Diego, where it hopes a federal judge will strike down a record-setting $185 million in punitive damages the company was ordered to pay a former store manager who suffered pregnancy and gender discrimination on the job.
Last November's award to Rosario Juarez, 43, who was demoted, retaliated against, and eventually fired, turned some heads. Her $185 million victory against the auto parts retailer -- which came in addition to the roughly $870,000 she won in compensatory damages -- is one of the largest such awards issued to a single employee.
Juarez's lawyer, Lawrance Bohm, says employers nationwide should take heed.
"This case stands for the proposition that violating an employee's civil rights will have dire, dire consequences," Bohm says. "It asks the question, when are we going to hold corporations accountable and get them to change their behavior?"
That's exactly what punitive awards are meant to do, Bohm says.
Considering the profits of a Fortune 500 company like AutoZone, some legal experts argue, the award makes sense. "The law doesn't evaluate punitive damages according to what the plaintiff should be paid. The law evaluates punitive damages according to how much the defendant should pay in order to learn its lesson," says Bohm.
The judgment is equivalent to about a sixth of the company's net income last year.
AutoZone's post-trial motions, which a district court will hear Wednesday, ask for a new trial or a reduction of the verdict. If neither happens, the Memphis, Tennessee-based company will likely appeal. A company spokesperson and a lawyer for AutoZone did not respond to requests for comment.
This isn't a typical workplace discrimination case, isolated to a single worker or supervisor. In this instance, the jury found the discrimination that Juarez faced was "severe and pervasive," even reaching the echelons of upper management.
In 2005, after five years of fighting what she called "a glass ceiling" to become manager of a store near San Diego, Juarez became pregnant. At that point, a supervisor started urging her to step down from her position. Eventually, AutoZone demoted her, relocated her and cut her wages. A week before giving birth in 2006, she went on maternity leave. Once Juarez returned in 2007 and asked for her job back, the supervisor refused to promote her. Then, in 2008, she was fired.
According to trial testimony, an AutoZone vice president complained about the number of women in management, saying "What are we running here, a boutique? Get rid of those women."
AutoZone faces a separate sexual harassment lawsuit from the Equal Employment Opportunity Commission (EEOC) that targets a store manager in Tennessee.
Still, most observers say the award will be reduced.
"The court will probably reduce it to some degree" but not that dramatically "given the jury's clear message," says Scott Oswald, managing principal at the Employment Law Group in Washington, D.C.
According to a 2003 Supreme Court decision, punitive damages should not exceed compensatory damages by more than a 9-to-1 ratio. The scale in the AutoZone case is a whopping 212-to-1. But Oswald says those guidelines don't apply as strictly when it comes to civil rights violations.
"Companies are required to implement anti-discrimination policies, and they aren't just pieces of paper," Oswald says. "They're meant to eradicate discrimination in the workplace."
Bohm says the jury's original verdict respects the spirit of the law.
"Massive corporations must be held to the same standards as ordinary folks," Bohm says. "If a traffic ticket only cost one cent, everyone would speed."
© Copyright IBTimes 2023. All rights reserved.