Average Age of U.S. Vehicles Reaches Record High: Have Clunkers Hit Their Peak?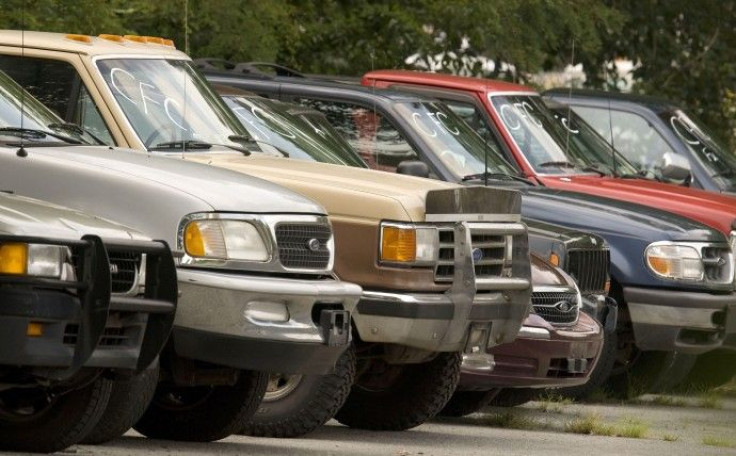 The average age of U.S. vehicles rose to a record high in 2011, but an automotive analysis firm expects that to decline in the coming years as new sales climb and consumers gain confidence in a recovering economy.
Cars and light trucks on U.S. roads reached a record high average age of 10.8 years last year, according to Polk, a global automotive market intelligence firm. Light vehicles' average ages have steadily inclined since 1995, but the biggest gain has come hand-in-hand with the economic downturn in the U.S. Vehicles are a year older on average than they were in 2007.
Americans are holding onto their clunkers longer because of several factors, said Mark Seng, Polk's vice president. Supply has gone down, from about 16 million vehicles to just more than 10 million in 2009. Automakers are producing higher quality vehicles. And consumer behavior is changing -- over the last 10 years, the average length of ownership has increased 18 months as consumers opt for longer leases.
People are putting off that new car purchase, Seng said in a phone interview on Tuesday. They're extending the life of the vehicle because of quality, and they're extending the life of the vehicle due to consumers putting off that new purchase decision. All of that contributes.
Polk expects the average-age acceleration to slow, however, over the next two or three years, after a successful sales year in 2011 and growing consumer confidence in the U.S. economy.
U.S. auto sales rebounded in 2011, jumping to about 12.8 million vehicles sold. Automotive analysis Web site Edmunds.com forecasts a similar steady increase in 2012, to about 13.6 million. Polk expects 13.7 million vehicles sold.
Either way, that would mark the third year of increased sales since they plunged to nearly 10 million in 2009, when the Big Three U.S. automakers -- Chrysler, Ford and General Motors -- all at least teetered on the brink of bankruptcy.
But Seng said there likely won't be any decrease or flattening of the average-age rate until at least 2016, when Polk forecasts new car sales to reach the pre-recession level of 16 million. Even a one million new-car sales increase would do little to curb the average age of the 240.5 million vehicles already on the market.
There are 15 million fewer new to three-year-old cars this year than there were five years ago, according to data from Polk. At the same time, the number of 11-year-old vehicles and older on the road has increased by about 11 million.
And the economy is going to have an impact on whether that ends up being sooner than that or later than that, Seng said of Polk's predicted 2016 levels. But we don't foresee a decrease in the next couple years.
As buyers opt to hang onto their cars for longer and look for cars with more dependability, one segment of the auto industry is benefitting -- the aftermarket.
The majority of that business goes to independent companies like AutoZone, Advance Auto, O'Reilly Automotive and Pep Boys, which have all fared well amid the recession.
They have to repair them at some point, Seng said. There are certain discretionary things they can push out, but at some point, the timing belt's going to fail, or a brake needs to be changed. Those are things that people can't put off to repair. The increase in repair opportunities is going to happen as vehicles age and as people hold onto those cars longer.
The growing average age also increases the pent-up demand for consumers likely eager to buy over the next few years. Seng said automakers are keying on maintaining a strong relationship with customers to foster brand loyalty and bring them back to their companies when it's time to buy a new car.
As the vehicle ages, for example, the automakers will send out service reminders to customers to get them back in their base and away from independent companies. Programs like OnStar, Seng said, can also provide a sense of safety and continual communication with a company.
They've seen the impact on their business of better loyalty when it comes to new car sales, Seng said. They're applying a lot of that investment and improved customer service that they've seen to the service side, and trying to get that business back through their base.
© Copyright IBTimes 2023. All rights reserved.