Average CEO Salary In 2021 Hit $14.7 Million
KEY POINTS
The average pay for CEOs in the country rose by 12% in 2021, an analysis reveals
The median salary, bonus and cash compensation last year reportedly averaged $4.1 million
The two highest-paid CEOs last year were Expedia head Peter Kern and Discovery chief David Zaslav
The median pay package for chief executive officers of the biggest companies in the country reached $14.7 million in 2021, according to a new analysis, setting a record high for the sixth year running.
Much of the compensation for the CEOs came in the form of equity awards, according to the Wall Street Journal, which analyzed data for more than 400 companies from MyLogIQ.
The median salary, bonus and cash compensation last year averaged $4.1 million.
The $14.7 million total compensation average marks an increase of 12% from the CEO average pay for 2020. That year, the median pay package was $13.4 million for the same companies, with median cash compensation of $3.1 million.
The highest-paid CEO last year was Peter Kern, who earned $296 million from online travel company Expedia. The longtime media and private equity executive took over the company in April 2020 during the pandemic.
Kern's equity awards, which make up nearly all of his package, will not begin vesting until 2024 at the earliest. He is not expected to receive additional equity during his three-year employment contract.
The second-highest paid CEO for 2021 was David Zaslav, who runs the newly merged Warner Bros. Discovery.
Zaslav earned $246 million last year. That package included a $203 million option grant that depends on the stock prices.
This was a massive jump compared to the $37.7 million Zaslav received in 2020 and $45.8 million in 2019, according to the regulatory filing cited by The Hollywood Reporter.
Also among the highest-paid CEOs in 2021 are ServiceNow CEO Bill McDermott, Apple CEO Tim Cook and JPMorgan Chase boss Jamie Dimon.
Tesla and SpaceX CEO Elon Musk and Berkshire Hathaway CEO Warren Buffett, along with 14 other top executives with stakes in their companies, received compensation valued at less than $5 million last year.
Tesla reported paying Musk nothing for a second year in a row, after awarding him a pay package in 2018 valued at $2.3 billion.
Buffett reportedly received $373,204 in compensation for 2021 from Berkshire Hathaway. The 91-year-old's shares in the company are valued at roughly $110 billion.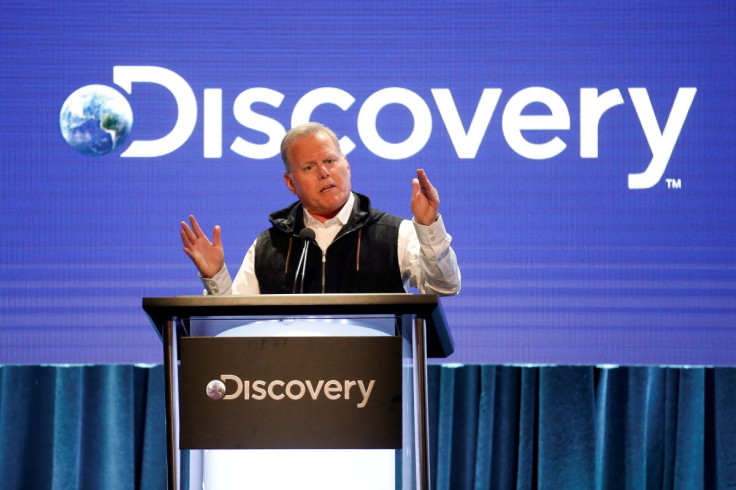 © Copyright IBTimes 2022. All rights reserved.
FOLLOW MORE IBT NEWS ON THE BELOW CHANNELS