Elon Musk Wants To Restore Donald Trump's Twitter Account; Netizens React
KEY POINTS
Elon Musk said he preferred a less divisive candidate for 2021 but still thinks Donald Trump should be on Twitter
Some Twitter users disagreed with the SpaceX CEO, saying they would leave the platform and not buy Tesla
Other netizens agreed that Trump should return to Twitter because permanent bans are wrong
Elon Musk has continued to talk about having former President Donald Trump back on Twitter.
The SpaceX and Tesla CEO, who is planning to buy the micro-blogging site, took to Twitter Thursday evening and shared about his plan to restore Trump's account.
"Even though I think a less divisive candidate would be better in 2024, I still think Trump should be restored to Twitter," Musk tweeted.
The tweet immediately received mixed responses from the netizens, with some agreeing with him and others arguing with the idea of having the ex-POTUS on the platform after Twitter decided to permanently ban him.
"Do it and I leave," one commented. Another added, "I will do the same. And I won't buy a Tesla either. I understand the importance of free speech but any decent liberal democracy also ensures that it doesn't incite violence nor spread far-right fascist hatred."
"He led a violent self-coup that resulted in deaths and hospitalizations. It failed, but just what does he need to do to be considered as being too dangerous to hand a ginormous megaphone to?" Scott Santens, author of "Let There Be Money," commented. "If inciting violence is acceptable use of Twitter, do you expect no legal implications?"
"Your reasoning is flawed. Trump should not [be] restored on Twitter because restoring him gives voice and power to those who are pro insurrection," a fourth netizen wrote.
Meanwhile, some agreed with Musk. For them, permanently banning a user is extreme. They noted that Trump should be able to use the platform to air his opinions.
"I'm not a fan of his, but I agree," Luke Rudkowski commented.
"Permanent bans are WRONG. @elonmusk & @jack are correct. Permanent bans on any platform sabotage the trust in [the] platform & it feels like everyone cannot express their opinions freely. There should be a stringent temporary suspension in place for those who express illegal speech," a second user added.
"Yes, the fact this site allows war criminals and serial lying media, but not a former president, is whacked," crypto investor Lark Davis wrote.
"Yes, I also think Trump should go back to Twitter, we all have the right to express ourselves in all avenues of communication. Trump Back. @elonmusk," a fourth user commented.
It was not the first time Musk opened up about unbanning Trump from Twitter. When he spoke at FT Live's Future of the Car conference, the billionaire mentioned that Twitter's decision to ban the former president was "morally wrong and flat-out stupid." He also said that he would clear the ban once he owns Twitter.
"I would reverse the permanent ban. I don't own Twitter yet. So, this is not like a thing that will definitely happen, because what if I don't own Twitter?" Musk said.
Trump was permanently suspended from Twitter following the Capitol riot on Jan. 6, 2021, "due to the risk of incitement of violence," CNBC reported.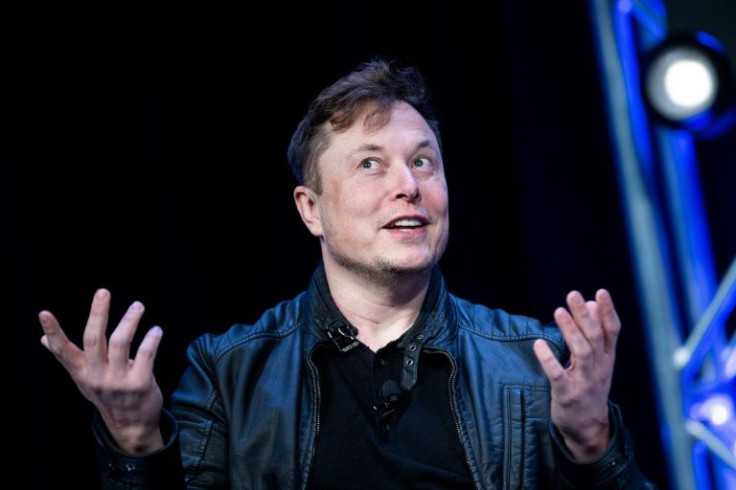 © Copyright IBTimes 2023. All rights reserved.