Babe Ruth Jersey Sold For $5.64M In Auction Sets New World Record
A Babe Ruth-worn jersey was sold for a record-breaking $5.64 million, becoming the world's most expensive sports memorabilia ever sold.
History was made Saturday during an auction held at the Yankee Stadium as a Babe Ruth road jersey which was actually worn by the late Yankee slugger and legend was sold for a whopping $5.64 million.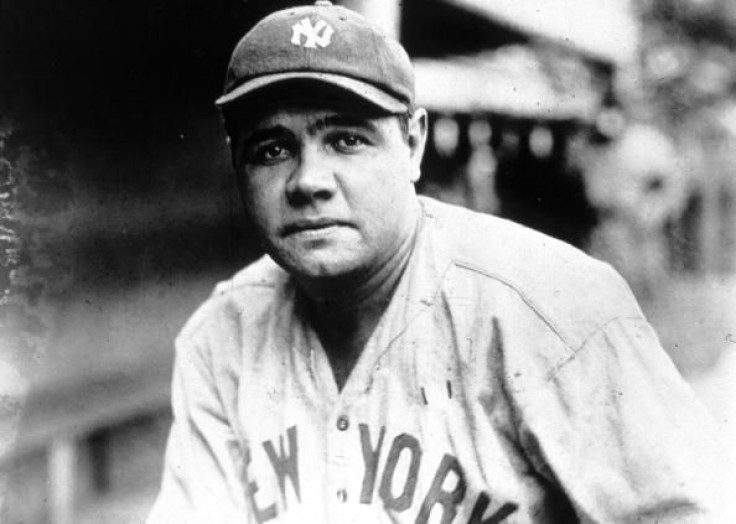 The historic garment broke the previous record of $4.4 million in 2012. The previous record holder was also one of Ruth's New York Yankees jerseys.
The record-breaking shirt dates back from the 1928-1930 period of Ruth's long baseball career, the stint in which he became not only a baseball household name but an early sporting superstar as well.
According to Hunt Auctions, the company which hosted the event, Ruth's jersey is now the most expensive piece of sports memorabilia ever sold. The shirt was one of the many treasured possessions Ruth's family put up for auction. Reports stated that it also includes family pictures, some hunting gloves and a vintage suitcase the legend used when he traveled to Japan in 1934.
Ruth's granddaughter, Linda Ruth Tosetti, shared the special reason why the family had decided to put the Yankees star's stuff up for auction, CBS News noted.
"I just want people to enjoy and appreciate my grandfather's stuff," Linda said.
Right after the historical auction moment, Hunt Auctions tweeted that Ruth is still breaking records to this day and even stated that the live auction at the Yankee Stadium still has the presence of the Bambino.
The president of Hunt Auctions, David Hunt, shared a meaningful statement with the media pertaining to the legacy of Ruth and how it impacted the event, specifically the people who attended and bought the auctioned stuff of the baseball icon, according to BBC.
"The legacy and significance of Babe Ruth to the game of baseball and American popular culture is unmatched by any other figure in the history of this country," Hunt said in a statement.
"While the record-setting prices attained today are certainly astonishing, I am not surprised at all given the incredible materials and the mythical status the Babe holds in the history of this country," Hunt noted.
There were a total of 400 pieces of Ruth memorabilia that were put up for sale by Ruth's family and some private collectors at the Yankee Stadium that night and one them was the record-breaking jersey. However, the identities of the seller and the buyer were not disclosed to the public.
© Copyright IBTimes 2023. All rights reserved.