MLB Trade Rumors: Matthew Boyd Available, Giving Yankees Another Option For 2019 Deadline Addition
There's been plenty of speculation regarding which pitchers might be dealt before the July 31 deadline. A new report indicates that one veteran frequently mentioned in trade rumors is available for the right price.
According to MLB.com's Jon Morosi, the Detroit Tigers will listen to offers for Matthew Boyd, among other players on their roster. Detroit is 18 games out of first place in the AL Central, looking to build for the future and well aware that they won't contend in the 2019 season.
Boyd checks several boxes as an option for contenders that are looking to upgrade their rotation. The 28-year-old has been among the AL's best starters this season with a 3.08 ERA, a 1.04 WHIP and 105 strikeouts in 84.2 innings.
Boyd isn't a one-year rental like some other trade candidates. He's arbitration-eligible for three more seasons before hitting free agency following the 2022 season.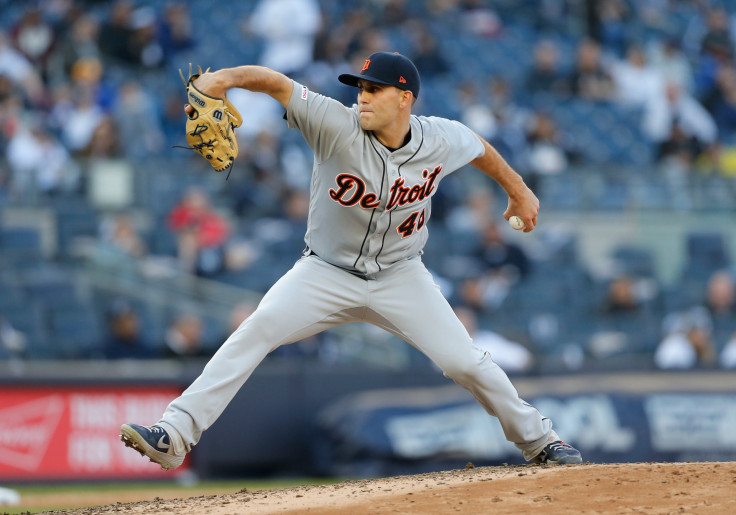 All of that means Boyd won't come cheaply, likely costing any team that trades for him a few elite prospects.
The New York Yankees are a team that is in the market for a starting pitcher and could meet Detroit's asking price. They have reportedly expressed interest in the likes of Marcus Stroman, Madison Bumgarner and Zack Wheeler.
New York seems determined to improve its rotation as it makes a push toward the World Series. The Yankees have added impactful starters in each of the last two years, trading three prospects for Sonny Gray in 2017 and acquiring J.A. Happ before the 2018 trade deadline.
The Yankees have trade chips that would likely intrigue the Tigers. Outfielder Clint Frazier is probably at the top of the list, hitting .276/.328/.523 with 11 home runs in 49 games as a 24-year-old. Outfielder Estevan Florial is 21 years old and New York's No.1 prospect in the minor leagues.
With a slim lead atop a competitive AL East, the Yankees will have to decide if they want to part with their best assets in order to acquire a pitcher like Boyd.
Boyd could be a staple in the Yankees' rotation for years to come. C.C. Sabathia is set to retire after this season. Happ is 36 years old and showing signs that he might not be the same pitcher he was in the last few seasons.
Boyd was a below-average pitcher before the 2019 season. He's got a 4.76 career ERA in 104 appearances.
Boyd began to turn things around in the second half of last year when he posted a 3.88 ERA after the All-Star break.
© Copyright IBTimes 2023. All rights reserved.