Baby Cough Syrup Recall 2019: How Can You Get A Refund?
Kingston Pharma, LLC has recalled one lot of its DG/health Naturals baby Cough Syrup + Mucus for a possible bacterium contamination called Bacillus cereus/Bacillus circulans . The recalled cough syrup was sold nationwide at Dollar General stores.
The recall affects 2 fluid ounce (59 mL) bottles of the cough syrup with a lot number of KL180157. It has an expiration date of 11/20 on the bottom of the carton as well as on the back label of the bottle. UPC code is 8 54954 00250 0 . Labels of the product can be viewed here.
Bacillus cereus can cause a gastrointestinal illness that includes vomiting or diarrhea. While the illnesses are often mild, they can become serious and lethal in some cases. Infants, young children and those with a weakened immune system are more at risk of illness, the company said.
Customers can return the recalled cough syrup to the place of purchase for a full refund. Questions can be directed to the company at 1-844-724-7347 from 8:30 a.m. to 6:00 p.m. EST or by email at Christina.Condon@SciRegs.com.
An audit of the product revealed the presence of Bacillus cereus in one in 10 bottles and Bacillus circulans in two in 10 bottles of the baby cough syrup. Production of the product has been suspended while the U.S. Food and Drug Administration conducts an investigation to the source of the contamination.
Kingston Pharma said it has not received any reports of illness from the recalled baby cough syrup.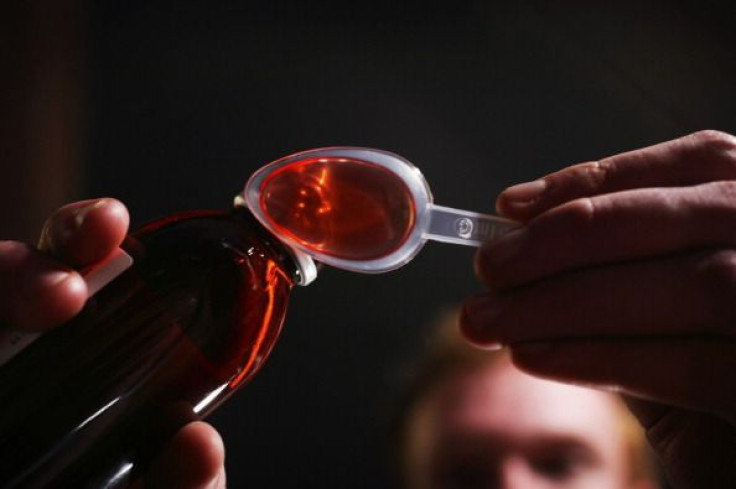 © Copyright IBTimes 2023. All rights reserved.