'Bad Shape': Azerbaijani Blockade Of Karabakh Drags On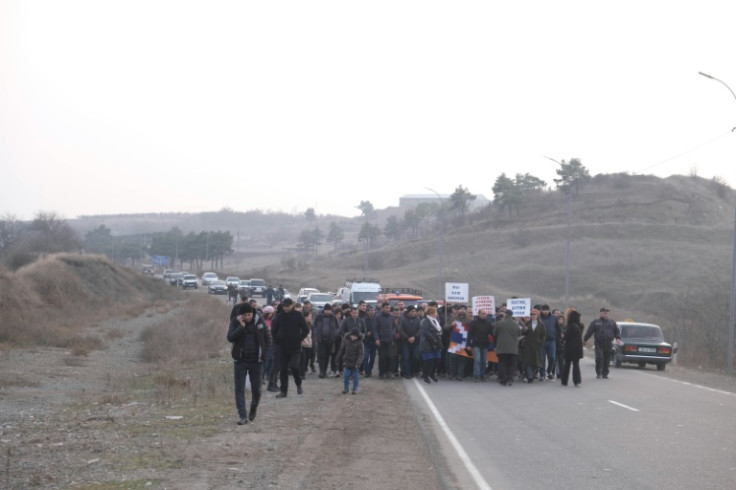 A blockade by Azerbaijanis of the contested region of Nagorno-Karabakh has left supermarkets and pharmacies in the territory's capital Stepanakert with bare shelves, further isolating the beleaguered majority-Armenian population.
Residents of Stepanakert who spoke to AFP on Friday described daily power cuts, internet outages, and shortages of food, heat and medicine.
"People are dying psychologically and morally," says Erna Gasparian, who works in human resources.
"We have no electricity and sometimes the gas is turned off. The children have no food or fruit."
About 120,000 people live in Nagorno-Karabakh, a region recognised by the international community as part of Azerbaijan that broke from Baku after the fall of the Soviet Union.
Protesters claiming to be environmental activists opposed to illegal mining have occupied the Lachin corridor, a 32-kilometre (20 mile) mountain road linking Nagorno-Karabakh to Armenia, since December 12.
Yerevan sees the protest as an attempt by its neighbour Azerbaijan, which claims the enclave, to destabilise Nagorno-Karabakh.
"It's cold. We have young children, I have a one-month-old grandson and we are in very bad shape", says Marina Ignatieva, who is unemployed.
Mikhael Adjiian, a retired journalist, is more upbeat describing residents of the region as "holding on", although he too is feeling the squeeze.
"Not only is there no more public transport, but... the internet is cut off. We get power intermittently. Imagine how cold it is in the apartments," he says, with temperatures in the high-altitude town dropping to -9 degrees Celsius at night.
At Arevik Children's Hospital in Stepanakert, chief medical officer Karen Melkonian worries about the unfolding "humanitarian disaster" that has left the young patients deprived of warmth.
"The hospital is heated by gas but the boiler does not work without electricity. To start it, you need it," he tells AFP.
To cope, Nagorno-Karabakh's authorities have imposed intermittent power cuts which leave districts without electricity for several hours, and the hospital is not spared.
While some places have generators, there are fuel shortages.
"When it's -8C during the day, the hospital cools down very quickly," says Melkonian. "There are a very large number of children under the age of one in the hospital."
Armenia and Azerbaijan fought in the early 1990s for control of Nagorno-Karabakh, a conflict that left 30,000 dead and ended in an Armenian victory.
Baku took its revenge in a second war fought in 2021, which claimed the lives of 6,500 people, retaking swathes of territory.
Russian peacekeepers were deployed there after the 2021 conflict.
But Armenia accused Russian soldiers of failing to prevent the throttling of the Lachin corridor because it says Moscow is distracted by its offensive in Ukraine.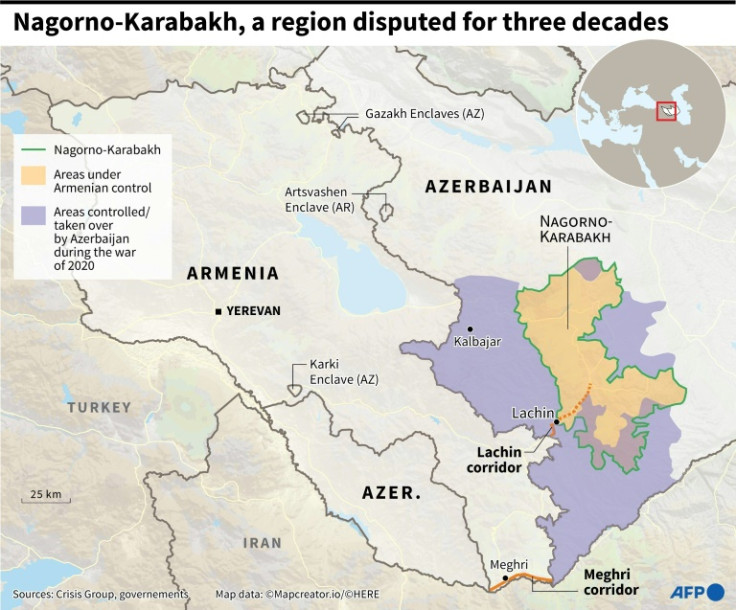 © Copyright AFP 2023. All rights reserved.