Bahrain Detains The Head Of The Main Al-Wefaq Opposition Group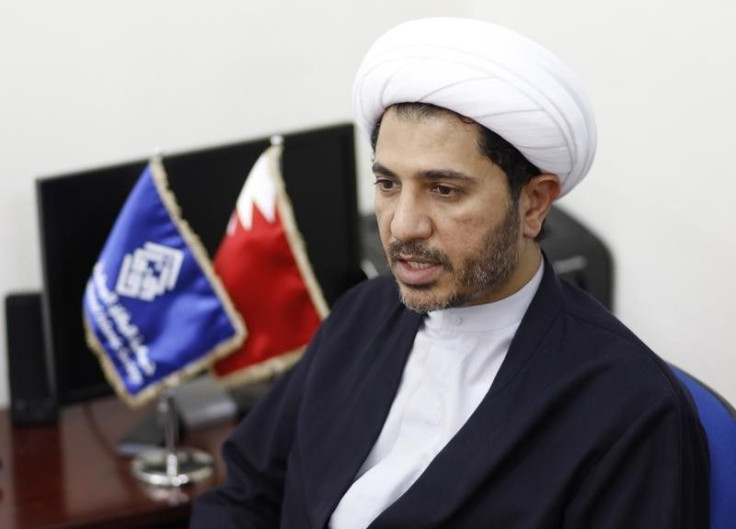 MANAMA (Reuters) - Bahraini authorities on Sunday detained the head of the main Shi'ite Muslim opposition group after he was summoned for questioning over unspecified violations.
Sheikh Ali Salman, secretary-general of al-Wefaq Islamic Society, was among several prominent figures who led a rally near the capital Manama on Friday staged to protest against last month's general elections, which the opposition boycotted.
The Interior Ministry said Sheikh Salman - one of the most prominent figures in the Western-allied country - had been summoned for questioning by the General Directorate of Criminal Investigation.
"Legal procedures are now being finalized ahead of referring the case to the Public Prosecution," it said in a statement, without elaborating.
A lawyer who represents al-Wefaq said the charges include incitement against the government, calling for its overthrow by force and inciting the youth to revolt, al-Wasat newspaper reported.
Al-Wefaq described Sheikh Salman's detention as "a dangerous and uncalculated adventure that complicates the political and security scene in Bahrain".
The island kingdom, where the U.S. Fifth Fleet is based, has been gripped by tension since 2011 protests led by majority Shi'ite Muslims demanding reforms and a bigger role in running the Sunni-led country.
Bahrain has faced sporadic unrest since authorities quelled the 2011 protests with support from other members of the Gulf Cooperation Council. Demonstrations have increasingly given way to bomb attacks on the security forces. At least two people were killed in two separate attacks this month.
The Interior Ministry said that about 2,000 people participated in Friday's march and that some "violations" had been recorded, but did not specify.
© Copyright Thomson Reuters 2023. All rights reserved.