Bali Nine Executions: Australia To Receive Notice Of Execution Plans But Not Timing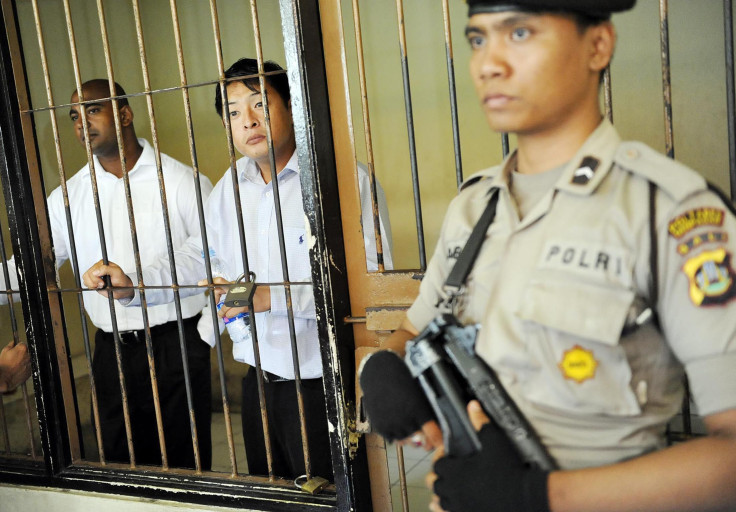 The Australian embassy will receive a notice of Indonesia's plans to execute Andrew Chan and Myuran Sukumaran, the ring leaders of the Bali Nine group, on Saturday, but the timing will not be revealed, local media reports said Friday. Families of the foreign drug convicts on death row were headed to Indonesia before the scheduled executions by firing squad.
The Indonesian government reportedly provides 72 hours' notice to the convicts, their families, lawyers and governments before the executions. The date of the executions has not yet been announced. A meeting of all foreign embassies of countries whose nationals are among those awaiting execution -- which include Australia, Brazil, Nigeria, France and the Philippines -- is scheduled for Saturday, and indicates the beginning of the execution process.
"It can be three days, it can be more," Tony Spontana, spokesman for Indonesia's attorney general, said of the notice period, according to Sky News. "We're only telling them that they are entering the stages of execution."
Indonesian prosecutors were instructed Thursday to officially begin preparing to execute Chan and Sukumaran, convicted in 2006 for trying to smuggle $4 million worth of heroin out of Indonesia. Authorities said that security at the prison island of Nusakambangan off the Javanese port of Cilacap, where the executions will take place, was heightened on Friday, according to Reuters.
Lawyers for Chan and Sukumaran were to meet Australian embassy officials in Cilacap on Saturday as Canberra said it was "gravely concerned" at signs that the announcement of the executions could come soon. Australia has been trying to negotiate with Indonesia a clemency deal for the two convicts, who were originally scheduled to be executed in February, and its efforts to do so have severely strained diplomatic relations between the two nations.
"Our ambassador in Jakarta is currently engaged in making a series of representations," Australia's Department of Foreign Affairs told Agence France-Presse, in a statement.
© Copyright IBTimes 2023. All rights reserved.