Bali Nine Executions: Indonesian Prosecutors Prepare Death Penalty For Australian Drug Smugglers Andrew Chan, Myuran Sukumaran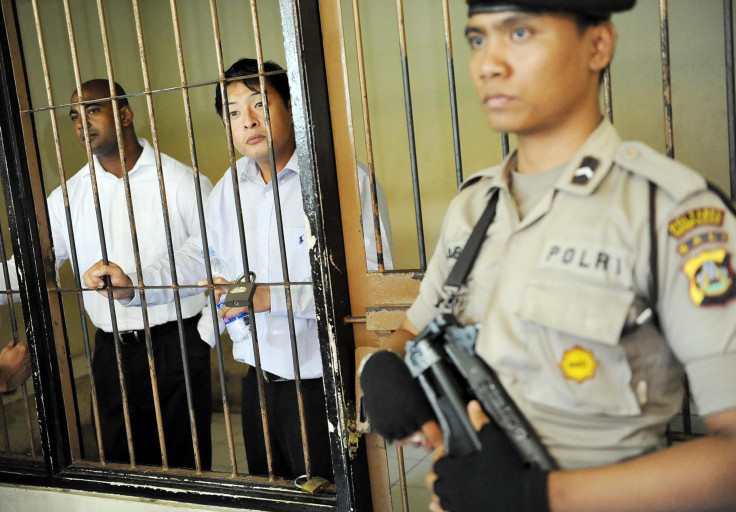 Indonesian prosecutors were instructed Thursday to officially begin preparing to execute the leaders of the notorious Bali Nine drug ring. The Australian Broadcasting Corporation reported that Australians Andrew Chan and Myuran Sukumaran are expected to soon face a firing squad. The date of their executions has not yet been announced.
The news indicates Chan and Sukumaran, convicted in 2006 for trying to smuggle $4 million of heroin out of Indonesia, are seemingly out of legal options. Other members of the Bali Nine got prison terms for their crimes, but the courts repeatedly turned down Chan and Sukumaran's appeals to reduce their sentence. President Joko Widodo also rejected their clemency pleas. "We already gave the maximum legal avenues to find the most fair legal verdict," he said this month. "It is only a matter of time."
The death sentences for Chan and Sukumaran -- as well as eight other death row inmates unrelated to the Bali Nine -- have been delayed since February, but Indonesia Attorney General spokesman Tony Spontana said the courts have only one legal matter left to resolve. It concerns another inmate and should be wrapped up within the next few days.
As such, on Thursday he said the government sent letters to prosecutors for "preparation, implementation and reporting after the execution," according to news.au.com. Death row inmates must be given three days' notice before they are killed.
Widodo has previously said that sentencing smugglers to death represents an "important shock therapy" for people considering violating Indonesia's laws. In December 2014, 64 of the 136 people on Indonesia's death row were convicted for drug trafficking, according to Human Rights Watch.
Observers worldwide have criticized the Indonesian courts over perceived inconsistencies in handing down sentences. For example, inmates in a similar case to the Bali Nine -- Iranians Mosavipour bin Sayed Abdollah and Moradalivand bin Moradali​ -- successfully had their death sentences commuted to life last month. They had been caught picking up bags of methamphetamines.
© Copyright IBTimes 2023. All rights reserved.