Bali Volcano Eruption: Advisory Measures Issued Amid Highest Alert Level Warnings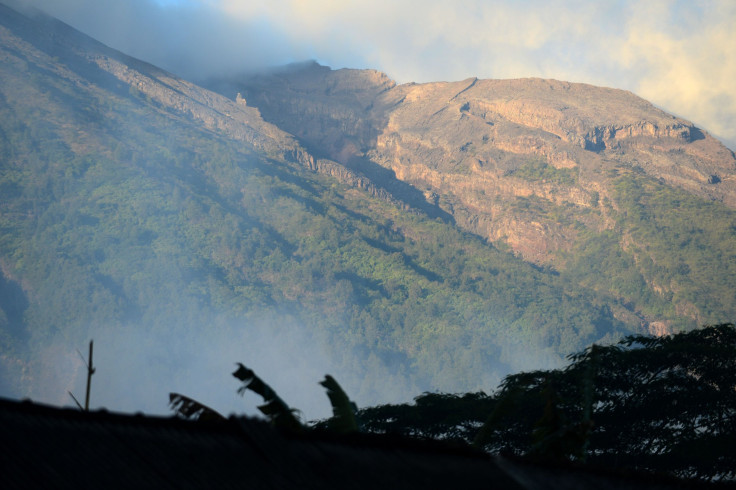 Many countries issued advisory warnings to tourists after highest level alert was issued Friday for Mount Agung volcano in Bali, Indonesia, with a warning that an eruption could be imminent.
The warning was issued after an increase in seismic activity around the mountain, reports said.
Seismic monitoring equipment on the volcano recorded 676 tremors Thursday caused by lava pushing through layers of rock deep beneath the mountain; 178 tremors were recorded in one six-hour period Friday morning, according to Australian Broadcasting Corporation.
"Volcanic activity remains high and there are indications of magma rising to the surface and causing tremors," said Sutopo Purwo Nugroho of the National Disaster Management Agency, according to Reuters.
Meanwhile, the government has taken measures to anticipate the eruption of the volcano, National Disaster Mitigation Agency (BNPB) head Willem Rampangilei said Wednesday, according to the Jakarata Post.
"The BNPB will continue to provide assistance to regional disaster mitigation agencies in taking anticipatory measures against the possible eruption of Mt. Agung," he said during a visit to the Mt. Agung observation post.
As soon as the warning was issued, around 10,000 villagers living around the mountain likely to be affected by possible eruptions left their homes.
Around 240,000 people are expected to flee eastern Indonesia within the next 24-hours, news.com.au reported.
Local residents who stay around the mountain described the volcano as "starting to spit."
"Of course it's going to explode," a man living near the mountain said.
As a form of advisory measures, BNPB said no residents or tourists should be present within six miles of the crater and within 7.5 miles to the north, north-east, south-east and south/south-west of the mountain.
Tourists making plans to visit Bali were advised to reconfirm their trips with their airlines and tour operators, the Australian Department of Foreign Affairs said Friday, the Sydney Morning Herald reported.
The department also asked the citizens to monitor local media and follow the instructions of local authorities.
A travel insurance company in Australia said that volcanic ash clouds from Mount Agung could most likely impact tourists' trips.
Phil Sylvester from Travel Insurance Direct — an Australian travel insurance company — told news.com.au: "Two years ago, there were volcanoes that blew ash clouds which meant that airspace over Denpasar was closed so people were stranded in Bali. That is mainly the type of thing that could happen. I don't think people should be particularly worried about being the victim of a volcanic eruption but they very well may be victims of interruption to transport."
Various airlines said that they are monitoring the situation in Bali. A spokeswoman of Qantas Airways — the flag carrier of Australia — said its meteorologists were closely watching the situation in Bali and the airline would make changes to its flights schedule in case of possible danger.
"We are closely monitoring the activity of Mount Agung, but there is no impact to our services at this stage," the spokeswoman said, according to the Sydney Morning Herald.
A spokeswoman for Virgin Airline said: "At this stage, operations are continuing as normal but we will continue to monitor the situation closely."
Though the volcano hasn't erupted yet and flights to Bali have not been affected, tours and trekking groups were hit due the creation of an exclusion zone around the mountain, Australian Broadcasting Corporation reported.
© Copyright IBTimes 2023. All rights reserved.
FOLLOW MORE IBT NEWS ON THE BELOW CHANNELS