Bangkok Bombing 2015: 2 Suspects Turn Themselves In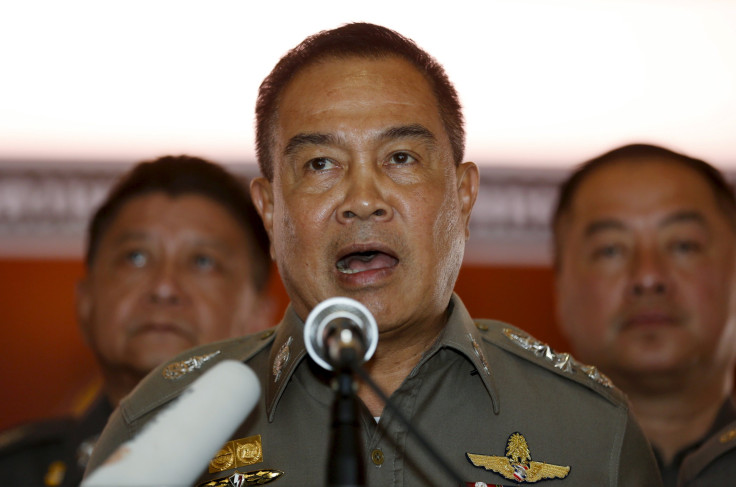 Two men who were suspects in Monday's bombing at a shrine in Bangkok turned themselves in Wednesday, Thai police officials said, the BBC reported. The main suspect in the attack was not among them.
Security camera footage had shown two men getting up from a bench, as a third man sat and left behind a backpack. The two men who stood were reportedly the ones who turned themselves in. Footage showed them wearing red and white T-shirts, while the man who was suspected of planting the bomb wore a yellow shirt. He was described by police as being of "Caucasian, Arab or mixed race," and 20 to 30 years old, the Bangkok Post reported.
The men who turned themselves in said they were tour guides. Police suspect at least 10 people of being involved in Monday's attack, the BBC reported. At least 20 people were killed in the blast from an improvised explosive device and more than 100 were wounded.
© Copyright IBTimes 2023. All rights reserved.