Bangkok Bombing: Who Is Yusufu Mieraili? Suspect Admits To Possession Of Explosives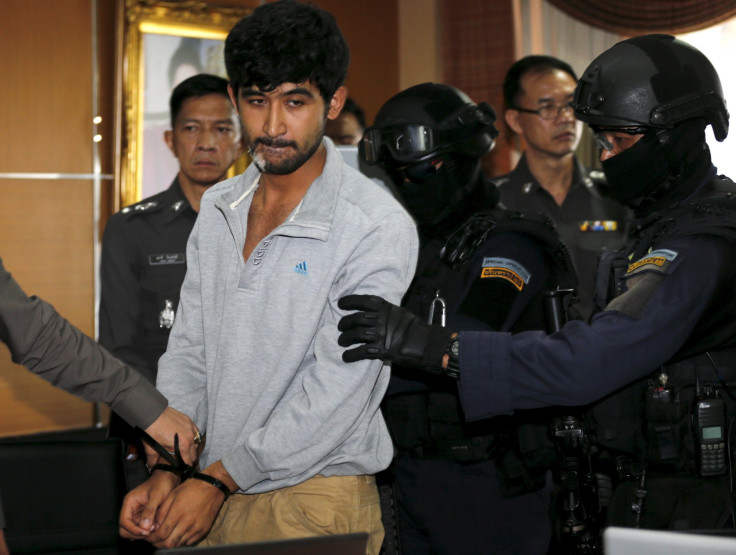 One of the suspects of last month's deadly bombing in Bangkok has admitted to a charge of possessing explosives, Thai police said Monday. The suspect, who was arrested last weekend near Thailand's border with Cambodia, has reportedly been identified as Yusufu Mieraili.
Thai police have not confirmed the nationality of the suspect, but authorities previously said that he possessed a Chinese passport with his birthplace listed as Xinjiang, home to the Muslim ethnic minority group of Uighurs.
"We have informed him of the charge. He acknowledged and confessed to the charge," Prawut Thavornsiri, national police spokesman, said, according to Agence France-Presse (AFP).
A second man -- identified as Adem Karadag -- was arrested a week ago when police raided houses in the outskirts of Bangkok and found bomb-making materials. Karadag has already been charged for possession of bomb-making materials and dozens of fake Turkish passports.
Police reportedly said Friday that the two men were not physically involved in planting the bomb on Aug. 17 at the Erawan Shrine that killed 20 people and injured over 100. Investigators believe that a man wearing a yellow T-shirt, seen in surveillance footage, planted the bomb in a backpack before escaping the scene.
On Saturday, Thai police said they were seeking a 10th suspect linked to the attack. The new suspect reportedly shared an apartment with Karadag.
Thai authorities are also probing a possible connection to Turkey after at least two suspects were believed to be Turkish. However, the Turkish Embassy in Bangkok issued a statement saying that it had not received any notification from Thai officials about the nationalities of the suspects. According to reports, the bombing may have been carried out by a group seeking to avenge Thailand's forced deportation of Uighurs -- a Turkic-speaking Muslim ethnic minority from China's northwestern province of Xinjiang -- in July.
Thai police have also issued arrest warrants for a Thai woman, Wanna Suansan, and her husband, a Turkish man, identified as Emrah Davutoglu, both of whom are believed to be in Turkey. Wanna reportedly said in interviews with Thai media that she was innocent.
© Copyright IBTimes 2023. All rights reserved.