Bangladesh Arrests Islamist Militant Over Rajshahi Professor's Killing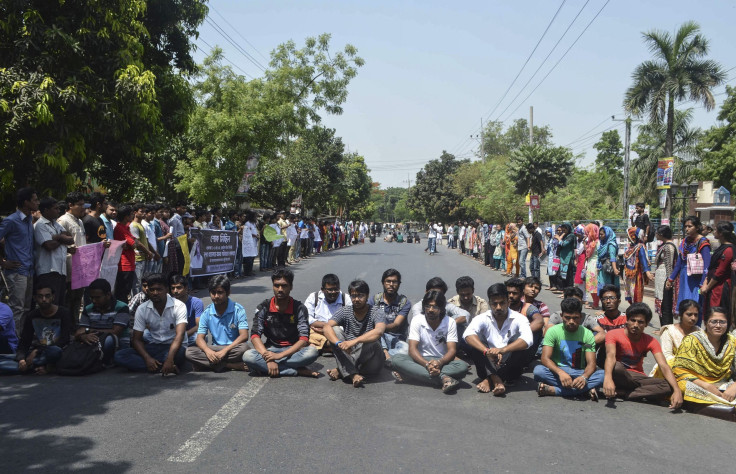 Bangladesh has arrested and charged an Islamist militant, Maskawat Hasan Sakib, for the murder of Rajshahi University professor Rezaul Karim Siddique. The 58-year-old teacher, reportedly known for his atheist views, was hacked to death on his way to work last month.
According to reports citing the Islamic State group's Amaq news agency, the Sunni militant group has claimed responsibility for the attack. Local police, however, deny the presence of any foreign Islamist outfit in the country and arrested Sunday a member of the Jamaat-ul-Mujahideen (Bangladesh), a banned militant group, six of whose leaders were reportedly hanged in 2007. Sakib has been described as an "operational commander" for this group and has reportedly confessed his role in the hacking.
Mohammad Shamsuddin, Rajshahi city police chief, while addressing a news conference, reportedly said: "Four members of the local group took part in the killing mission."
In a conversation with DNA, an Indian daily, Shamsuddin said: "Sakib alias Abdullah admitted his links to Rezaul Karim's murder and gave his confessional statement at the Metropolitan Magistrate's Court yesterday."
In recent months, Bangladesh has seen a surge in the number of attacks on atheists, secular-minded activists and religious minorities. And in the past few weeks, authorities have reportedly intensified their efforts to track down those involved.
According to Reuters, Shariful Islam, a member of the banned group Ansarullah Bangla Team, was arrested Sunday over the killings of two gay rights activists. Three people were also arrested in a case involving the hacking death of a 75-year-old Buddhist monk Saturday.
© Copyright IBTimes 2023. All rights reserved.