Bangladesh Garment Factories: Alliance For Bangladesh Worker Safety Report Claims 'Transformation' In Working Conditions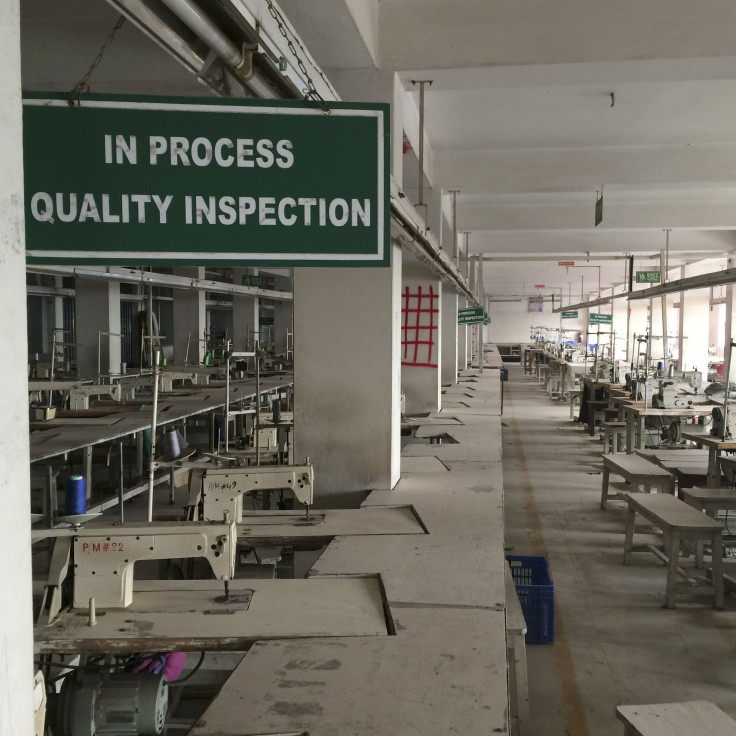 Voluntary changes from global retailers have transformed Bangladesh's garment industry for the better, according to a report released Monday by the Alliance for Bangladesh Worker Safety, but critics are skeptical. The alliance, which includes companies like Walmart, Gap and Target, was formed to improve safety conditions at garment factories in the aftermath of the April 2013 disaster at Rana Plaza, where more than 1,100 workers died in a building collapse.
"The [ready-made garment] industry will be forever changed by the developments in Bangladesh," reads the alliance report. It cites a recent wave of factory inspections, ongoing efforts to improve conditions at unsafe factories and the launch of an initiative that provides low-cost loans to factories in order to reduce the cost of remediation.
Critics say the report lacks transparency and is short on specifics.
"This is a public relations exercise," said Brian Finnegan, global worker rights coordinator at the AFL-CIO. "Who's verifying the contents of these reports other than the companies?"
The AFL-CIO supports a separate initiative aimed at improving working conditions -- the Bangladesh Accord for Fire and Building Safety. Unlike the alliance, the accord involves participation from labor unions, including workers' groups in Bangladesh.
Finnegan acknowledges factories are under enhanced scrutiny since the two groups formed, but says inspections and low-cost loans can go only so far. He says two main issues remain unresolved: Workers need stronger protections to be able to freely organize and engage in collective bargaining, and apparel buyers like Walmart need to be willing to pay their suppliers more.
"Buyers have to pay a wage-rich price," Finnegan said. "The business model is based on paying as low a price as possible."
In January, the United States declined to restore trade benefits to Bangladesh over ongoing labor concerns. It revoked those benefits in 2013 after the Rana Plaza building collapse.
"Further progress is needed, including to address serious worker rights issues, before reinstatement of Bangladesh's trade benefits," found an interagency review led by the United States Trade Representative.
Bangladesh's garment industry employs about 4 million people and accounts for about three-quarters of the nation's exports.
© Copyright IBTimes 2023. All rights reserved.
FOLLOW MORE IBT NEWS ON THE BELOW CHANNELS