Bank of Canada chief says respects Greek referendum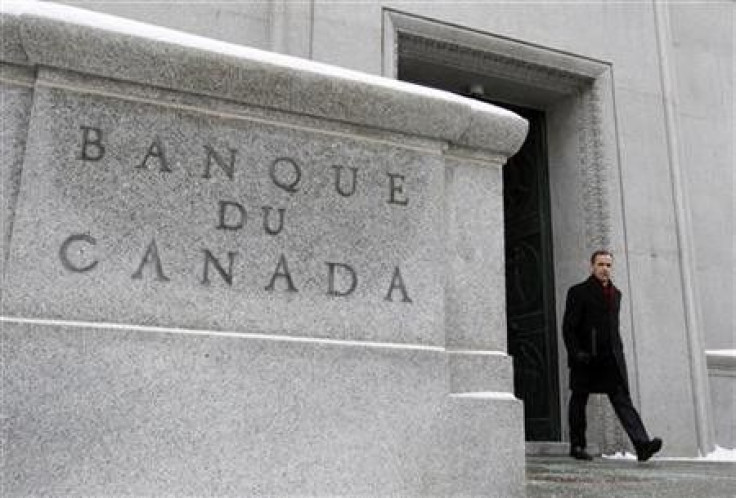 OTTAWA (Reuters) - Canada's central bank chief said on Tuesday he understands Greece's call for a referendum on the euro zone's latest bailout package, a plan that stunned other policymakers and triggered a downward spiral on global markets.
Greek Prime Minister George Papandreou blew a potentially fatal hole in plans to overcome the European debt crisis on Monday when he called for the referendum, guaranteeing more weeks of political uncertainty just as the rest of the euro zone seemed to have found some much-needed calm.
Carney, however, told lawmakers the tough measures required of Greece over a long period warranted steps to ensure public opinion was on side.
Obviously in times of difficult structural adjustment, major fiscal austerity, tough decisions that governments such as the Greek government is contemplating, it is imperative that there is widespread support, broad democratic support for those measures because they will unfold over a period of time, Carney told the House of Commons finance committee.
And if this is a judgment of the Greek government that this is the best approach to validate that support, we fully respect that, he said.
Carney's comments came as leaders of the world's 20 biggest economies prepare to meet in Cannes in the south of France on Thursday and Friday to try to figure out how to prevent Greece's debt problems from spilling into weightier economies such Italy and Spain's.
Carney, expected to be endorsed by the G20 as head of its Financial Stability Board, a global bank regulator, repeated on Tuesday comments that he made last week on the euro-zone debt crisis. Before seeing the actual plan endorsed by European leaders, he had said that he expected the crisis to be contained, although acknowledging the risks involved in that assumption.
He said he sees a mild European recession starting in the fourth quarter and stressed that changes in the region must take place over several years.
He said the euro-zone bank recapitalization plan should include raising new capital rather than just selling assets, warning the latter strategy could displace new credit and intensify pressure on the global economy.
In its quarterly projections last week, the Bank of Canada gave Europe's debt crisis and U.S. economic weakness as the main reasons for sharply downgrading its domestic economic growth forecasts and extending an interest rate freeze.
The bank has held its benchmark interest rate steady at an ultra-low 1 percent for more than a year.
Most economists expect the bank's next rate move to be a hike, but not until late 2012 or 2013. Conversely, markets are pricing in a rate cut.
Carney said the biggest economic risk in Canada is high consumer debt, especially if the most vulnerable Canadians take out mortgages at historically low rates.
In taking on a longer-term debt, people should look at their ability to service it at a more normal rate of interest ... Canadians can make their own judgments about what normal is, but it's considerably higher than rates are today.
(Reporting by Randall Palmer, David Ljunggren and Louise Egan; editing by Janet Guttsman and Peter Galloway)
© Copyright Thomson Reuters 2023. All rights reserved.