Bank Of England To Cap Home Loans, Toughen Mortgage Affordability Test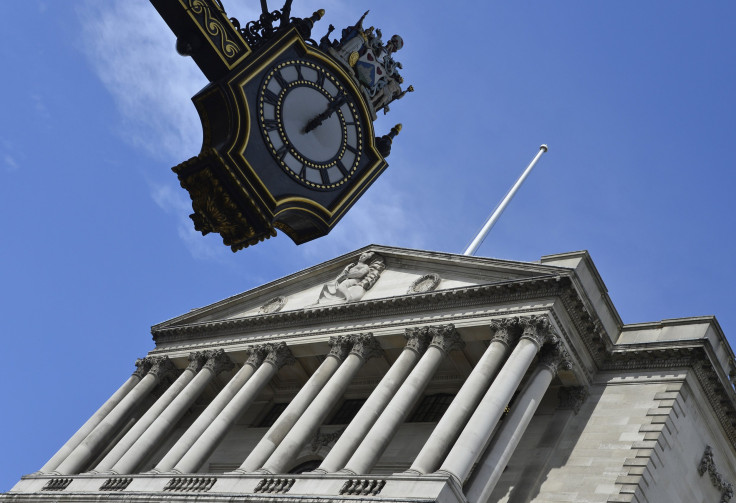 (Reuters) - The Bank of England sought to slam the brakes on Britain's surging housing market on Thursday by announcing a cap on home loans and tougher checks on whether borrowers can repay their mortgages.
The Bank's Financial Policy Committee said that from October, it will cap mortgages worth 4.5 times a borrowers' income and that this would apply to 85 percent of total new home loans.
Britain's housing market has seen a stellar recovery thanks to record-low interest rates, falling unemployment and government-sponsored schemes.
But policymakers have become increasingly concerned about the rapid rise in house prices, which are growing at around 10 percent annually in Britain and at nearly double that rate in London.
"The FPC does not believe that household indebtedness poses an imminent threat to stability," the FPC, the Bank's risk watchdog, said in its twice yearly financial stability report.
"But it has agreed that it is prudent to insure against the risk of a marked loosening in underwriting standards and a further significant rise in the number of highly indebted households."
The cap will apply to all banks who lend more than 100 million pounds a year.
It will hold a public consultation on the cap. But all new home loans from Thursday that are completed from October will count towards the volume of mortgages that will be capped.
The BoE has said it does not aim to curb house prices directly, but instead it is focused on ensuring that lending does not get out of control. It has warned that mortgage conditions appear to be getting more lax.
As such, the FPC also recommended affordability tests introduced in April should be toughened.
Borrowers will from Thursday have to show they can repay the home loan even if interest rates rise 3 percent, compared with at least 1 percent previously.
Interest rates are currently at a record low of 0.5 percent, and markets expect it to rise by the end of the year or early next year.
The Bank said the immediate impact of the cap would be minimal since most lenders currently lend within this 4.5 limit and are likely to continue to do so. It said the measure was aimed to be an insurance against a greater momentum in the housing market.
The move is the latest in a series of efforts by policymakers to cool the housing sector, which have already weighed on the approval of mortgages in recent months.
The Bank's Prudential Regulation Authority also said that the top eight UK banks must maintain a core capital buffer of 7 percent, and a leverage ratio of 3 percent.
© Copyright IBTimes 2023. All rights reserved.
FOLLOW MORE IBT NEWS ON THE BELOW CHANNELS