Bank of England Decides To Keep Its Key Interest Rate Steady At 0.5% And Maintain Target For Big Asset Purchase Program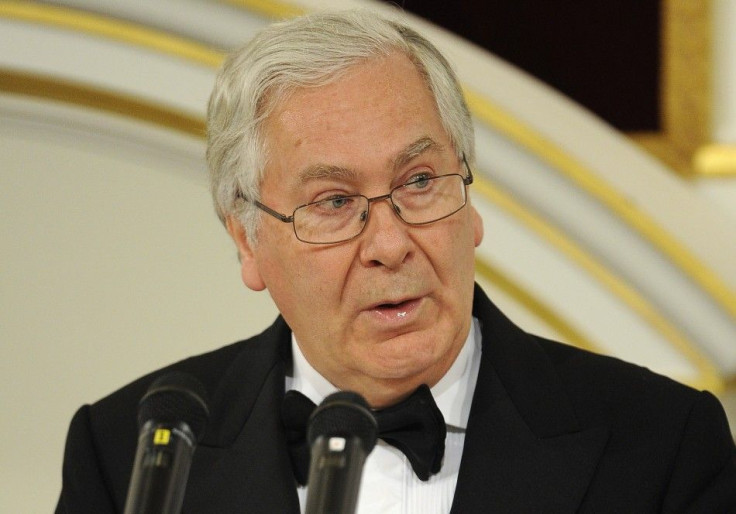 The Bank of England voted Thursday to maintain its stimulus program rather than increase it, keeping its key interest rate at 0.5 percent. The vote reaffirmed the BoE's plan to buy 375 billion pounds ($584 billion) of debt after the economy narrowly avoided a triple-dip recession.
The British central bank's nine-member Monetary Policy Committee, or MPC, last lowered its key interest rate, which determines how much it costs businesses and private individuals to borrow money, in March 2009. The committee also reaffirmed its plans to buy 375 billion pounds of debt, mostly government bonds.
Analysts had widely expected the Bank of England to maintain both its key interest rate level and its asset purchase program.
The nation's central bankers are gauging the health of the economy, which posted modest 0.3 percent growth in the first quarter.
The decision to maintain the current stimulus program marks a defeat for the central bank's more dovish members, who were hoping for a lower rate or a bigger asset purchase target or both.
"The new forecasts the MPC will have compiled in making its decision (published in May's Inflation Report next week) are likely to maintain the committee's view that a gentle recovery is taking hold and that further policy loosening is not required to meet the inflation target over the medium term," economist Martin Beck of London's Capital Economics said.
"What's more, at least some members seem to think that their efforts should be directed toward easing specific problems in the economy, rather than a blanket approach of more QE dsd [quantitative easing]. So they may have concluded that the extension to the Funding for Lending Scheme announced in late April has alleviated any need for more asset purchases."
© Copyright IBTimes 2023. All rights reserved.