Bank Of England Planning For Possible UK Exit From EU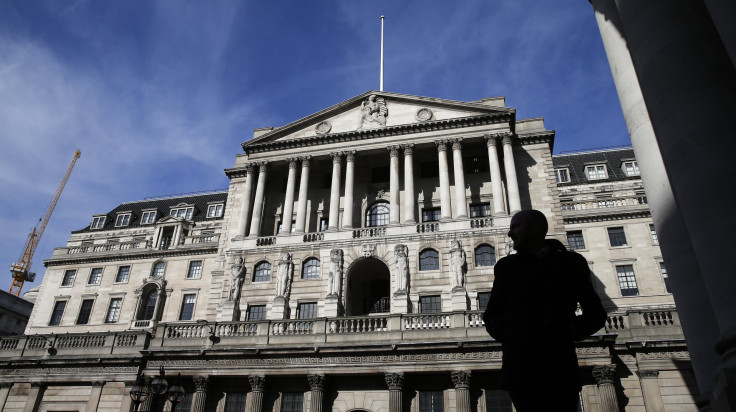 The Bank of England on Friday confirmed plans to research the financial risks involved in the U.K. leaving the European Union after it accidentally leaked the details to a major British newspaper. Bank of England Deputy Governor for Financial Stability Jon Cunliffe's private secretary had sent an email detailing the project to the Guardian on Friday, which included information about its research, and how it planned to deflect inquiries into the matter.
The email reportedly said that a small group of high-level officials were to examine the possible effects of a so-called "Brexit."
It also instructed anyone who was questioned about the project, codenamed "Project Bookend," to say that it concerns "a broad range of European economic issues" and avoid specific mention of the referendum.
It reportedly stated that anyone who is questioned about the referendum and its relation to the project should answer "that there is a lot going on in Europe in the next couple of months - pointing to some of the specific European economic issues (eg: Greece) that would be of concern to the Bank," the Guardian reported.
The newly elected Conservative government of Prime Minister David Cameron has vowed to hold a referendum on the U.K.'s membership in the European Union by the end of 2017.
"It should not come as a surprise that the Bank is undertaking such work about a stated government policy," the bank said in a statement on Friday. "There are a range of economic and financial issues that arise in the context of the renegotiation and national referendum. It is one of the Bank's responsibilities to assess those that relate to its objectives."
Deutsche Bank, a major European bank, said on Tuesday that it had also begun preparations for a possible Brexit. Several other banks are also preparing for the contingency, the British Bank Association told Reuters.
The Bank of England said in the statement that it had made similar preparations for the Scottish referendum last year, and that it would not discuss the project until "the appropriate time."
"While it is unfortunate that this information has entered the public domain in this way, the Bank will maintain this approach," the statement said.
The Labour Party's Shadow Chancellor Chris Leslie criticized the secrecy of the Bank of England, and called for a "full and informed debate, not clandestine processes shrouded from public view," the BBC reported.
© Copyright IBTimes 2023. All rights reserved.