Bank Of England Rate-setters Air Their Differences On Inflation Risks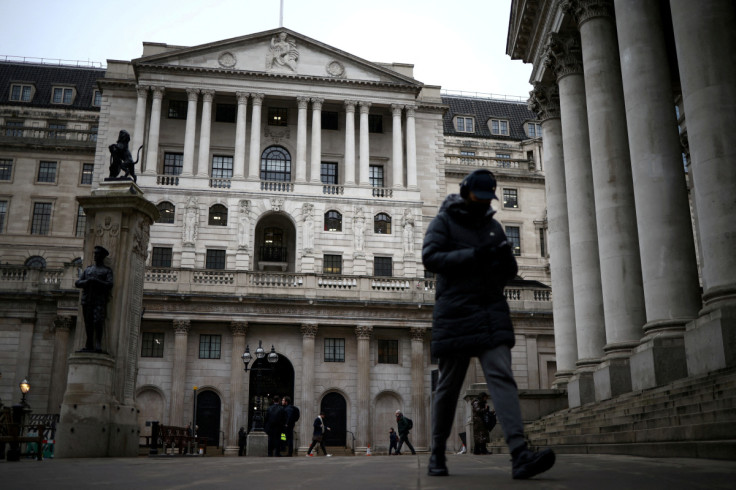 Bank of England interest rate-setters aired their differences on how quickly inflation is likely to fall on Thursday with Governor Andrew Bailey stressing the uncertainty, a week after the BoE suggested its run of rate hikes might be near a peak.
Members of the Monetary Policy Committee struck contrasting notes on the risks posed by an inflation rate that hit a 41-year high of 11.1% in October before falling to 10.5% in December, still more than five times the BoE's 2% target.
Jonathan Haskel, an external MPC member, told the Treasury Committee of lawmakers in parliament that he remained ready to "act forcefully" against persistent inflation - keeping a phrase that was dropped by the majority of his colleagues last week.
At the other end of the MPC's debate, Silvana Tenreyro said interest rates were already too high.
Like other central banks, the BoE is trying to reduce the risks from the surge in inflation and it raised interest rates for the 10th time in a row last week, taking Bank Rate to its highest since 2008 at 4%.
But it is also worried about aggravating what is expected to be the worst recession among big rich economies this year.
Last week, Bailey signalled the tide was turning in the BoE's battle against high inflation, even if it was too soon to declare victory.
On Thursday he reiterated the risks to the central bank's main forecasts.
"I am very uncertain particularly about price-setting and wage-setting in this country. We have got the largest upside skew in our forecasts that we have ever had on inflation," Bailey said.
Thursday's comments by the MPC members to the parliamentary committee underlined that sense of uncertainty.
Haskel aligned himself with Catherine Mann who also sees big upside risks to the BoE's price forecasts.
"Economic theory suggests that uncertainty around the persistence of inflation should be met with more forceful action," Haskel said in his annual report to parliament.
"(So) I shall remain alert to indications that inflation is more persistent than we expected, and act forcefully if necessary."
By contrast, Tenreyro, who last week voted to keep Bank Rate at 3.5%, stressed that the full force of the BoE's rate hikes over the last year had yet to be felt, with the momentum in the economy already fading.
"In my view, yes, rates are too high right now," she said, adding that she would consider a cut in future policy meetings.
BoE Chief Economist Huw Pill told the lawmakers there were some signs of a weakening in the labour market which could help to contain inflation pressures.
"That said, there is no room for complacency. Inflation remains unacceptably high," he said in an annual report to the Treasury Committee.
"Returning inflation to target in a sustainable manner requires that the MPC continues to be watchful for signs of greater persistence in inflationary pressures than is embodied in our baseline forecast."
© Copyright Thomson Reuters 2023. All rights reserved.