Bank Of Japan Maintains Status Quo On Monetary Policy, Says Japan's Economy 'Recovering Moderately'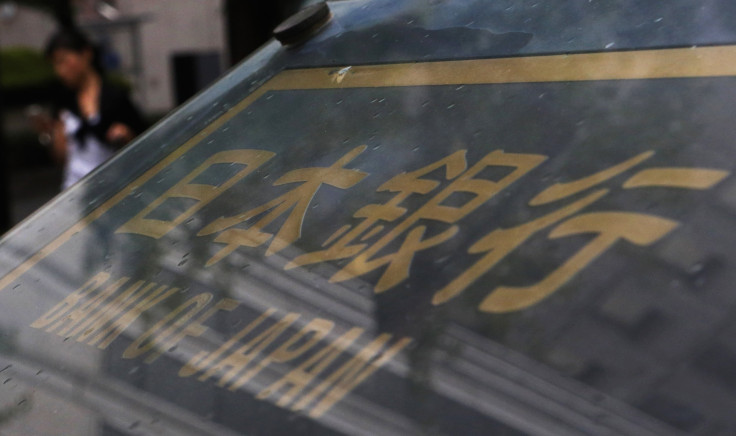 The Bank of Japan's policy board voted unanimously on Friday to keep its monetary policy unchanged while noting that the nation's economy is on the road to recovery amid a pickup in exports, investments, and demand both at home and abroad.
The BOJ's board also decided to continue increasing the bank's monetary base, or the amount of cash and deposits at the central bank, at an annual pace of 60 trillion yen ($617 billion) to 70 trillion yen.
"Japan's economy is recovering moderately. Overseas economies as a whole are gradually heading toward a pick-up, although a lackluster performance is partly seen," the bank's policy statement said, adding: "...there remains a high degree of uncertainty concerning Japan's economy, including the prospects for the European debt problem, developments in the emerging and commodity-exporting economies, and the pace of recovery in the U.S. economy."
The bank's move was widely expected. A poll of economists by the Wall Street Journal before the decision showed that all the economists polled had expected the BoJ to continue its current policy stance, MarketWatch reported.
The central bank noted that inflation expectations were on the rise and pegged the year-on-year rate of change in the consumer price index, or CPI, which includes all items excluding fresh food, in the range of 0.5 percent to 1.0 percent.
"The Bank will continue with quantitative and qualitative monetary easing, aiming to achieve the price stability target of 2 percent, as long as it is necessary for maintaining that target in a stable manner," the bank said in the statement. "Such conduct of monetary policy will support the positive movements in economic activity and financial markets, contribute to a rise in inflation expectations, and lead Japan's economy to overcome the deflation that has lasted for nearly 15 years."
The yen briefly gained against the dollar after the decision to 97.07, compared with 97.29 just ahead of the announcement, before the dollar bounced back to 97.26 levels, MarketWatch reported.
© Copyright IBTimes 2023. All rights reserved.