Banner Suggesting LeBron James Join New York Knicks Appears Outside Madison Square Garden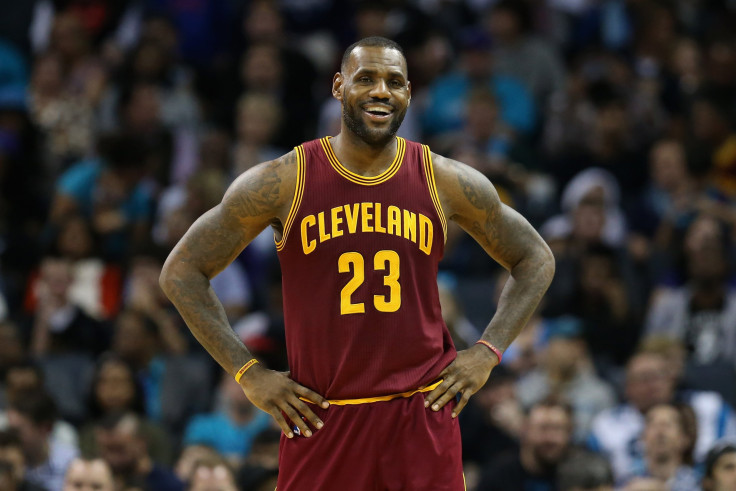 A New York-based advertising company unveiled a banner in Manhattan on Friday suggesting that Cleveland Cavaliers star LeBron James sign with the Knicks.
The billboard, which can be seen across from Madison Square Garden in Midtown, reads: "King of New York? Prove it" with the hashtag #KingJamesNYC18. The billboard was purchased by Major Market Media, a "full-service advertising & marketing agency," according to its Instagram.
"Some of you may think we're crazy and say there's no chance he ends up in New York," the company wrote online. "I think why not? If you talk, the talk you gotta walk the walk. Do you want to be considered the goat? Legend? Icon? I think the best way to solidify all that is winning a chip in New York, a place that hasn't seen it in 40 years."
The ad appeared just in time as James will be in town for Monday's game against the Knicks at Madison Square Garden. The teams are scheduled to play each other twice before the regular season ends April 11.
James, a three-time NBA champion, can opt out of his contract and become a free agent this summer and it's been widely speculated that the Ohio native could leave his hometown team. His reported options include the Los Angeles Lakers, Philadelphia Sixers, Houston Rockets or a possible re-signing with the Cavs, according to the Ringer.
Talks of James' free agency routes have swirled around the league all season but the Knicks are nowhere on that list due to several factors. Mainly, the team doesn't have the proper assets and cap space to make such a deal. As it stands, New York is focused on building around their young All-Star Kristaps Porzingis since trading away veteran forward Carmelo Anthony to Oklahoma.
Meanwhile, billboards have been popping up in states around the country in hopes of luring James. In February, a series of pro-LeBron signs were spotted in Pennsylvania, including one with the slogan "Complete The Process," piggybacking off of the 76ers "Trust The Process" mantra. The signs were leased by Power Home Remodeling, a company based in Chester, Pennsylvania, ESPN.com reported.
© Copyright IBTimes 2023. All rights reserved.