Barcelona: Lionel Messi Focused On Team Effort, Says He Is Now 'Less Obsessed With Goals'
KEY POINTS
Lionel Messi is "less obsessed with goals" at this stage of his career
Messi wants to be more of a creator than a finisher
Barcelona is looking for redemption after a forgettable campaign last season
In his 16th year in Barcelona, Lionel Messi said he has already moved past the stage where scoring is paramount in his game.
The Argentine superstar has amassed a total of 635 goals in 734 appearances for the Blaugrana to lead the Spanish club's all-time goalscoring list. A six-time Ballon d'Or winner, the 33-year-old believes he has nothing left to prove as he has established himself as one of the most prolific scorers in the history of the game.
"Today I am less obsessed with goals, I try to contribute as much as I can to the team effort," he told Garganta Poderosa magazine.
In a separate interview with DAZN earlier this year, Messi already said that he was taking a "step back" from being the usual finisher that he has always been and would lean toward being more of a facilitator.
"I think less and less about scoring goals," Messi said. "I'm starting to step back more and more to be the creator rather than the one who finishes."
"Obviously I like scoring and If have a chance I'll take it, but every time I go on to the pitch I'm less focused on scoring goals and more focused on the game. I've never been obsessed with goals," he added.
"I understand that people will talk about it when I stop scoring so many, but that's part of the game, part of growing as a player and adapting to the times, to be the best player both for yourself and for the team."
Setting up his teammates is not a new trick under Messi's sleeves. In fact, he was recognized as the most creative player among the top five European leagues in the last decade after recording 131 assists for Barca.
Messi and Barcelona are looking to redeem themselves after a forgettable campaign last season that saw them lose the league title to Real Madrid and be trounced 8-2 by Bayern Munich in the Champions League quarterfinals.
Under new coach Ronald Koeman, the Argentine has so far scored a goal and assisted twice after three fixtures in La Liga this season as Barcelona sits on a logjam for the fifth to 10th spots in the standings with seven points.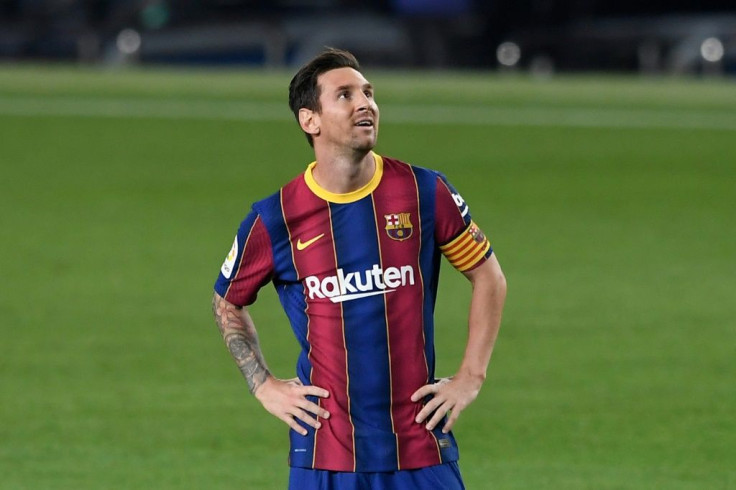 © Copyright IBTimes 2023. All rights reserved.