Barcelona News: Quique Setien To File Charges Against Barca Over Conflict In Contract
KEY POINTS
Quique Setien and three other coaches will be filing charges against Barcelona over a dispute in contract
The coaches are seeking a settlement following their dismissal in Barca in August
Barcelona begins its bid for redemption in La Liga on Sept. 27 against Villarreal
The bitter ending to Quique Setien's tenure in Barcelona is taking a serious turn as a dispute over his previous contract with the club is about to be brought to the court for legal proceedings.
Exactly a month after he was dismissed from his post as Barcelona manager, Setien announced that he and three other coaches are filing charges against the La Liga giants for allegedly failing to honor their obligations as stated in their respective contracts.
Setien took to Twitter to issue a statement announcing the legal move.
The statement read: "Quique Setien, Eder Sarabia, Jon Pascua, and Fran Soto communicate that, due to the latest information published, we want to make the following clarification.
"After a month of absolute silence from the FC Barcelona board of directors, and after various requests from us, it was not until yesterday that we finally received the first official communications, via burofax. These communications reveal the clear intention of the directive not to comply with their employment contracts dated 01/14/2020.
Josep Maria Bartomeu sacked Setien on the 17th of August before announcing the appointment of Dutch manager Ronald Koeman as the new coach of the Catalans.
Claiming that he is entitled to a settlement, Setien said that his firing was not made official until Sept. 16 when he received a written dismissal from the club.
"In my case, Quique Setien, it is public and well known that on August 17, both the Club and the President announced my dismissal with immediate effect. However, it was not until yesterday, September 16 (a month later), that they sent me, for the first time, the written communication of said dismissal (without any settlement)," the statement continued.
"Regarding the rest of the coaching staff, they informed us, also yesterday, to our surprise, of a 'future relocation' within the Club.
"For all of the above reasons, we have been forced to put the conflict resolution in the hands of our lawyers, having to file the corresponding legal actions. And this, in order to preserve our rights and what was already agreed with FC Barcelona."
Setien had been on the receiving end of harsh criticisms as the Blaugrana faltered under his management, most notably when the club suffered an 8-2 annihilation from Bayern Munich in the last Champions League that proved to be a signal for his dismissal.
The falling-out between the Spanish manager and Barca may extend and turn into a legal battle, but the club inside the field is moving on.
The bid for redemption begins for Lionel Messi and the rest of Barcelona on Sept. 27 as they face Villareal in their La Liga opener.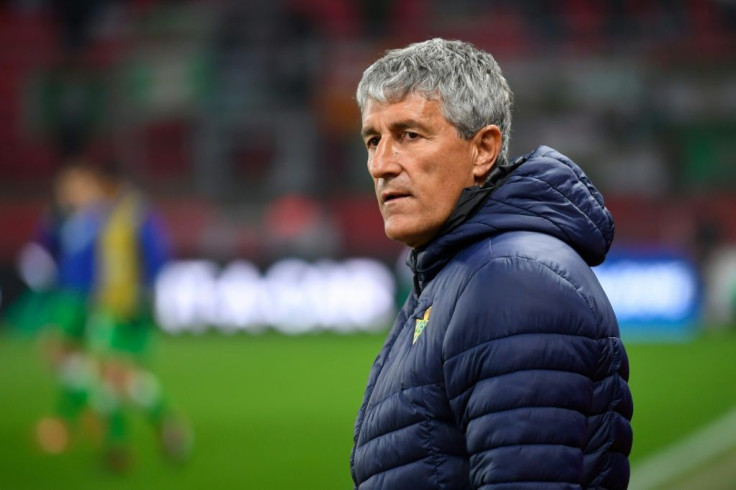 © Copyright IBTimes 2023. All rights reserved.