Barcelona Rumors: Lionel Messi's Departure Could Be Restricted By 'Special Clause' On Contract
KEY POINTS
Lionel Messi's exit from Barcelona could be stalled by a "special clause" on his contract
Josep Maria Bartomeu insists that Messi wants to stay in Camp Nou
Messi's exit rumor was sparked by reports that he has grown tired of Barcelona's management
Josep Maria Bartomeu is not bothered by reports about Lionel Messi's plan to depart from Barcelona. The club president is confident that his star captain will not be going anywhere else as he cited a "special clause" on the latter's contract that is set to end in 2021.
An article from Sputnik cited a quote from Bartomeu's interview with Catalan radio station Rac1 wherein the Spanish executive flaunted his optimism as to the status of Messi at the Blaugrana. According to the report, the 57-year-old implicitly dismissed Messi's exit rumors as he claimed that his club has the "obligation to re-sign" the Argentine superstar.
Bartomeu's stance in contrast to the said speculation has been consistent. Following Barcelona's 4-1 victory over Villarreal on Sunday, he insisted that Messi "will end his working and footballing life at Barca."
"I'm not going to explain the details because we are focused on the competition and we are negotiating with many players, but Messi has explained to us that he wants to stay and so we're going to enjoy him for much longer," Bartomeu told Spanish network Movistar.
The opposing claims have surfaced right in the midst of the alleged trouble inside Camp Nou. Prior to Bartomeu's statement, earlier reports said Messi and his father have already decided against any contract extension talks with the Blaugrana.
Messi's looming exit is reportedly spurred by his frustration on the club's management, particularly on Bartomeu and Eric Abidal, whose moves for Barca have raised the eyebrows of the six-time Ballon d'Or winner.
In his 20-year stay with the Spanish giants, Messi has established a reputation of being a silent leader. With that said, his sudden blatant outburst is serving as a red alert to Barca fans that he could indeed be on his way out.
"This has been the first time the shy Argentinian has been so outspoken which gives every Barcelona fan a proper reason as to why his threat of leaving the club in the summer of 2021 might just fall into place.," Ranoveer Neogi of Everything Barca wrote.
Barcelona's impending defeat to Real Madrid in the La Liga Stander would certainly not help the club and its hopes to keep Messi. Bartomeu may display an unperturbed mood and continue to claim the existence of the "special clause," but until such is proven, current signals suggest the Catalans should step up in its efforts to force their prized captain to stay.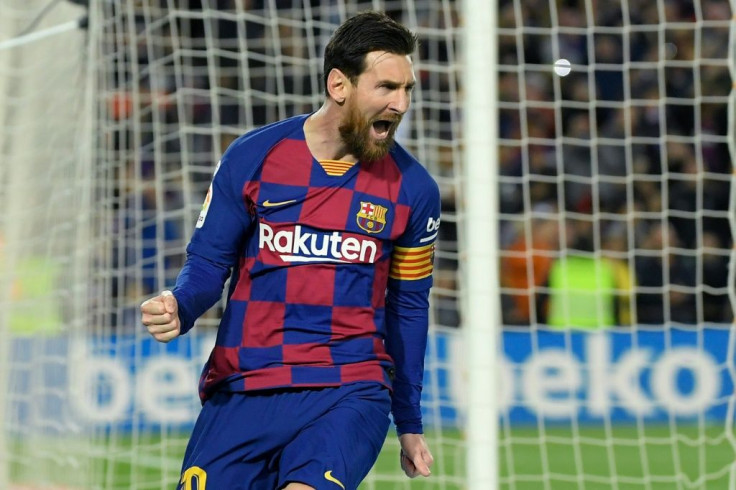 © Copyright IBTimes 2023. All rights reserved.