Barcelona Rumors: Messi To Sign New Deal, Help Complete Transfer Of World-Class Striker – Report
KEY POINTS
Lionel Messi is set to sign a new contract with Barcelona, a report said
Messi reportedly agreed to a pay cut to help fund Erling Haaland's potential transfer
Haaland's agent Mino Raiola remains optimistic about Barca
Barcelona could be edging closer to the completion of Lionel Messi's contract extension, which could also open the doors for another sensational transfer, a report suggests.
After months of courtship, Barcelona has finally reached an agreement with the club's longtime captain Messi, Discovery-owned outlet Eurosport reported, citing unnamed sources. International Business Times could not independently verify this information.
The report said that Messi has agreed to a new Barcelona contract on "reduced terms" to help fund the transfer of the club's top target, Borussia Dortmund striker Erling Haaland.
Prior to the reported agreement, Barcelona's new president Joan Laporta insisted that he will do everything he can to keep Messi at Camp Nou. The Argentine, on the other hand, has always been firm about his demands – a winning project from Barca.
With that in mind, Messi has decided to take an undisclosed pay cut not only to make room for Haaland but also to ensure that Barcelona will be competitive in the future, the report added.
While Messi's reduced salary would evidently be significant in completing Haaland's potential transfer, the report further bared that Barcelona would still need "external funding" to come up with the money necessary to meet Borussia Dortmund's demands. It was also noted that Laporta is already working on it by meeting with an investment firm.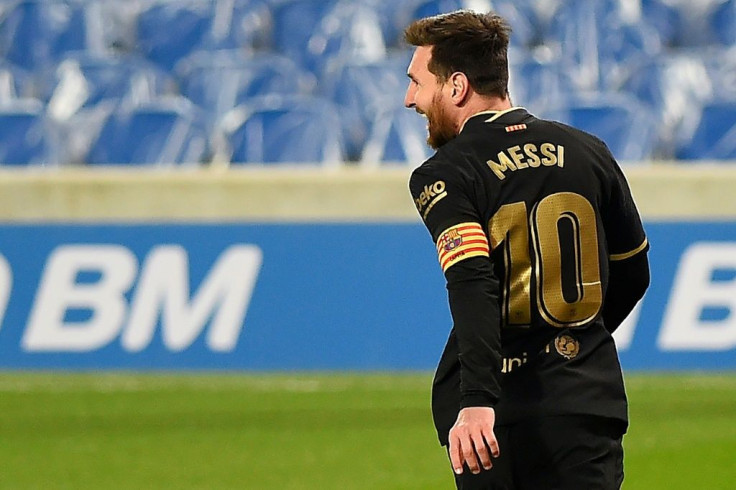 Laporta's determination to sign Haaland has become widely known in the sport. Barca is said to be confident about securing the striker's signature through the use of the president's great relationship with famed agent Mino Raiola, who has been managing Haaland's current deals.
Addressing his client's situation amid the Barcelona transfer link-ups, Raiola lifted the lid and insisted to AS that Haaland to Barca is indeed a "difficult" task "but not impossible."
However, Raiola also stressed that the progress of the said transfer will not solely depend on him and the player.
"That's the job of one of the club's directors," the agent pointed out. "It's the same for the clubs as it is for the players. A train goes by and what do you do? Catch it or let it go? That's the big question."
Following his impeccable performances at Bundesliga, Haaland is expected to cost around €180 million ($212 million) should he decide to leave Dortmund in the next transfer window.
However, as per Raiola and earlier reports, Borussia Dortmund has made it clear they do not intend to sell the striker at the moment.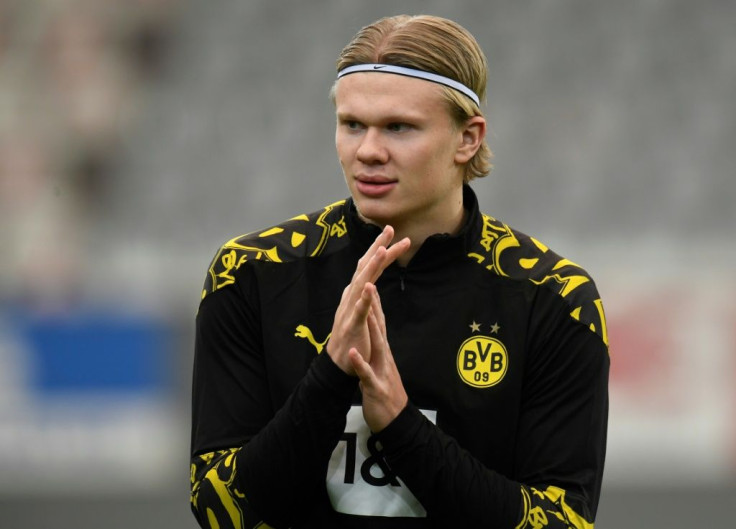 © Copyright IBTimes 2023. All rights reserved.