Barking Lion? China Zoo Passes Dog As 'African Lion' [PHOTOS]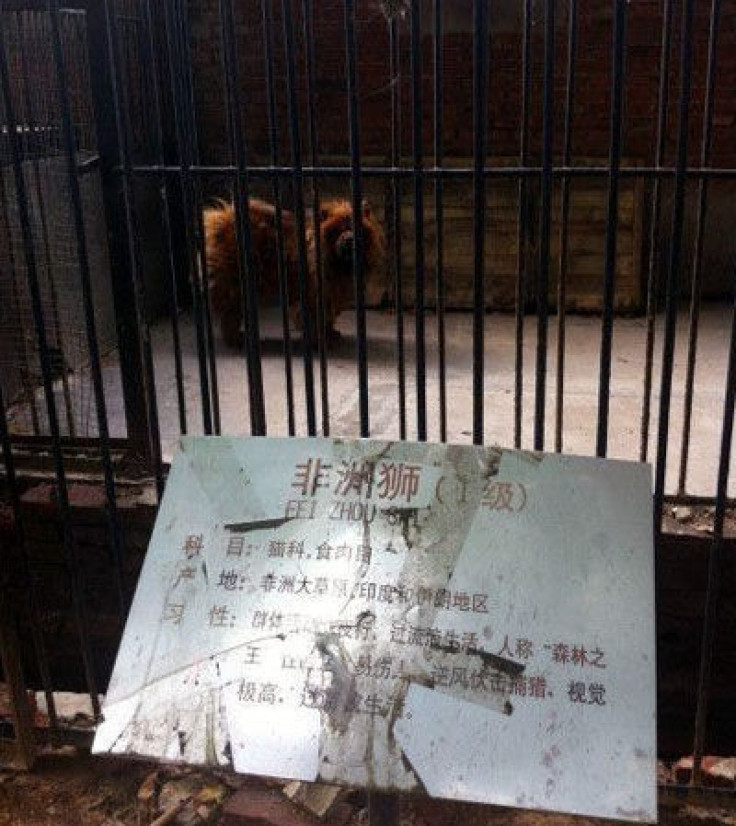 When Sharon Liu took her 6-year-old son to a zoo in China, the lion began to bark.
The "lion" turned out to be Tibetan mastiff, a dog with fluffy brown fur around its face. The incident, among others, exposed the People's Park of Luohe as a fraud where the zoo was replacing exotic species with common ones, Agence France-Presse reports.
"The zoo is absolutely cheating us," Liu, who was charged $2.45 for admission told state-run Beijing Youth Daily. "They are trying to disguise the dogs as lions."
The People's Park of Luohe, in the central province of Henan, also had two coypu rodents reportedly labeled as snakes and a white fox in a leopard's den, AFP reports.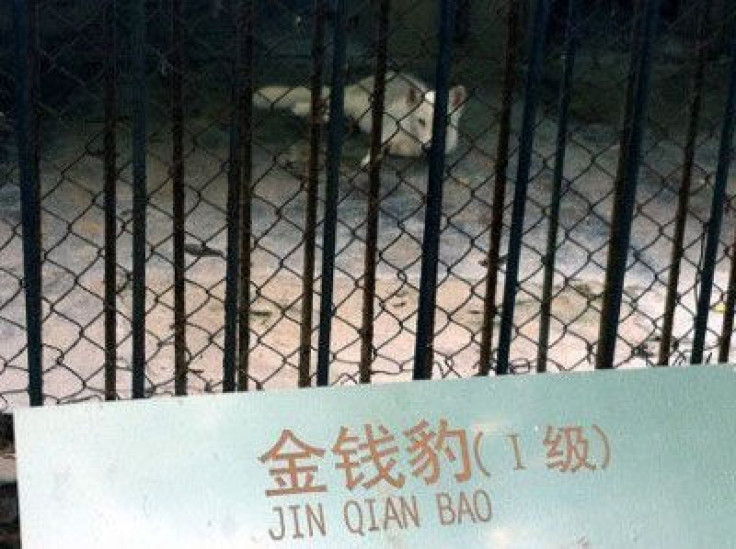 A zoo official tried to explain the mix-up to local outlet Oriental Daily, saying that the dogs are stand-ins until the lions return. "But the wolf is somewhere else in the pen and the dog is a pet. The African lions will be back. They went to another zoo to breed."
According to the South China Morning Post, there have been instances of dogs being painted black and white to look like pandas before in China. But the Luohe zoo incidents are something unusual.
"People would want to know what they could think of next. Earthworms as pythons? … An eggplant disguised as a sea cucumber?" A Chinese blogger said.
"They should at least use a husky to pretend to be a wolf," a user on Weibo, China's Twitter-like platform, said.
The zoo is reportedly run by private contractors. While the Chinese government stopped giving zoo contracts to private companies in 2010, the one for Luohe zoo has not expired yet. The zoo earns 100,000 yuan ($16, 360 dollars) a year.
Yu Hua, head of the People's Park where the park is located said the signs in front of the animals' enclosures will be "promptly corrected."
© Copyright IBTimes 2022. All rights reserved.
FOLLOW MORE IBT NEWS ON THE BELOW CHANNELS