Beijing Becomes A Top Spot On International Hollywood Promotional Tours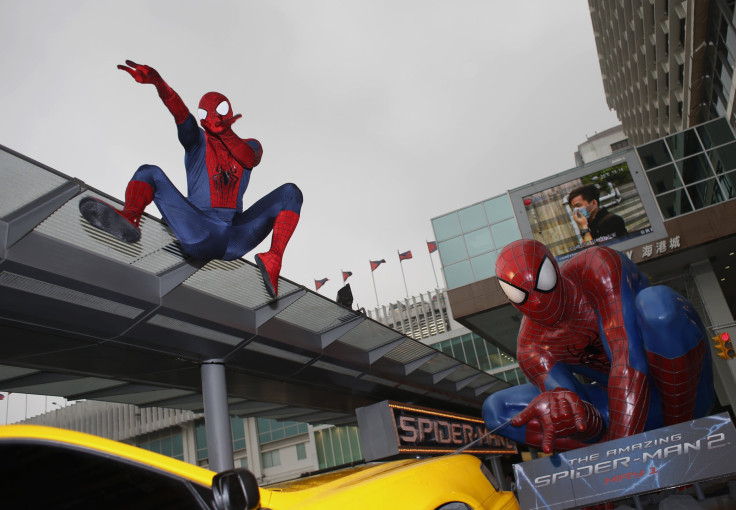 Dressed in his signature tinted glasses and eclectic accessories, Johnny Depp waves to the crowd at an event promoting his newest film, the sci-fi thriller "Transcendence." The movie, which will open in the U.S. on April 18, has gotten the rare stamp of approval from Chinese bureaucrats for a same-day release in China.
This is Beijing, newly positioned as an essential stop on Hollywood's promo trail -- which might seem a little strange for the capital of a Communist country, but there's a big audience here.
"My expectations were very high," Depp said of the metropolitan hub during a media presser held in a Beijing hotel. "From the very first second, I was impressed... I would love to make a film here and spend time here."
The booming mainland Chinese movie market has focused Hollywood's attention on the Chinese audience and now makes Beijing more important on promo tours than Tokyo and Hong Kong, which have been the main hubs for promoting American movies in Asia.
Last year, Beijing was a key stop for the promotional tour for Marvel and Disney's co-produced third installment of the Iron Man superhero series. Robert Downey Jr. was flown to Beijing for publicity gigs in the city, culminating with an advanced premiere of a special made-for-China version of the film -- and it seems to have paid off. The movie was the highest-grossing Hollywood film of the year in China, earning $125 million.
Soon-to-open superhero movies may follow that lead, with their star-studded casts visiting the mainland in hopes of finding similar success. In the past couple of weeks, Scarlett Johansson, Jamie Foxx and Chris Evans touched down in Beijing to promote "Captain America: The Winter Soldier," followed by Andrew Garfield and Emma Stone, who were there promoting the second installment of the Spiderman reboot, "The Amazing Spiderman 2."
"Hollywood has a lot to offer China," Depp said when pressed about the relationship between the two. "Entertainment value, special effects, sci-fi, that sort of thing. China has a lot to offer Hollywood. There is a level of art, eons of culture here. We can learn a lot from each other."
© Copyright IBTimes 2023. All rights reserved.