China's Popcorn Profit Rises Along With Hollywood Movie Boom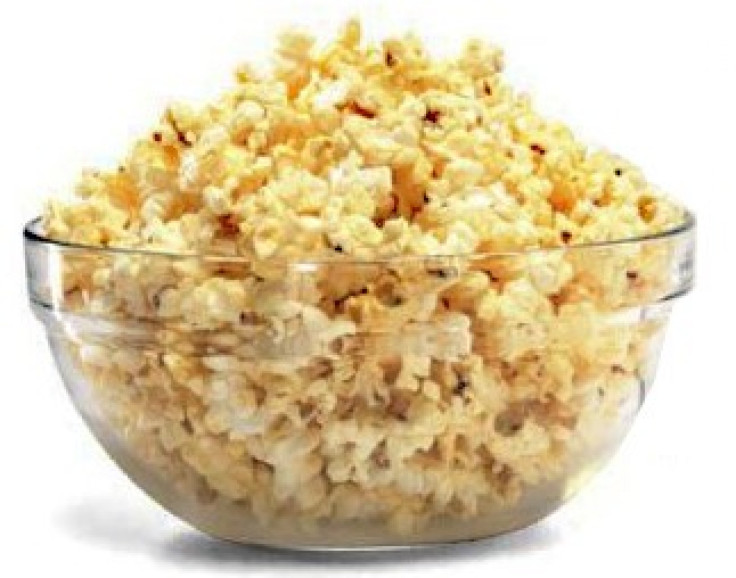 Going to theaters to watch a movie has become extremely popular in China as the country's middle class grows, and it's no surprise Hollywood has made a killing by tapping into the fast-growing Chinese film market. And as production companies and Hollywood stars rake in the money, popcorn makers have also profited.
Wanda Cinemas, China's largest network of theaters, co-founded and chaired by billionaire Wang Jianlin, who also bought America's AMC theaters, reported that its theaters made 390 million yuan, which is more than $62.5 million, in popcorn sales last year. That accounted for just under 10 percent of the company's total returns that year of 4.1 billion yuan.
China's film industry remains relatively complicated because of ambiguous restrictions on foreign movies. Though Chinese movies have gained popularity, and generally are free of government censorship, foreign movies are still big money makers for China. As Hollywood bends over backwards to get a film selected for a Chinese release, hoping to be included in the country's quota of 20 foreign films, Chinese moviehouses operate on an understanding that most of the profit will still land in Hollywood pockets.
Popcorn sales, on the other hand, are not as heavily dependent on that. In fact, popcorn is one of the purest forms of profit for a Chinese movie theater owner. Huang Qunfei, the general manager of the Beijing New Film Association, explained to state-run Xinhua News Agency that the profit from popcorn can often exceed ticket takings at movie screenings because revenue from ticket sales is often split by production companies, film distributors and others. "Income from selling popcorn" on the other hand, "is basically pocketed by movie theaters alone," Huang said.
Despite strict movie censorship, and foreign film quota limitations every year, the Chinese are still filling up movie theater seats. According to the South China Morning Post, about 467 million trips were made to movie theaters in China in 2012, and in 2013 there were 504 million movie viewers. China's official film bureau, the State Administration of Press, Publication, Radio, Film and Television, reported that Chinese movie theaters brought in 21.7 billion yuan last year, or nearly $3.5 billion.
China is slated to have the world's No. 1 movie industry, beating the United States by 2020, and as ticket sales continue to skyrocket, so will popcorn sales.
© Copyright IBTimes 2022. All rights reserved.
FOLLOW MORE IBT NEWS ON THE BELOW CHANNELS