Beijing Winter Olympics 2022: Lack Of Snow A Minor Concern For China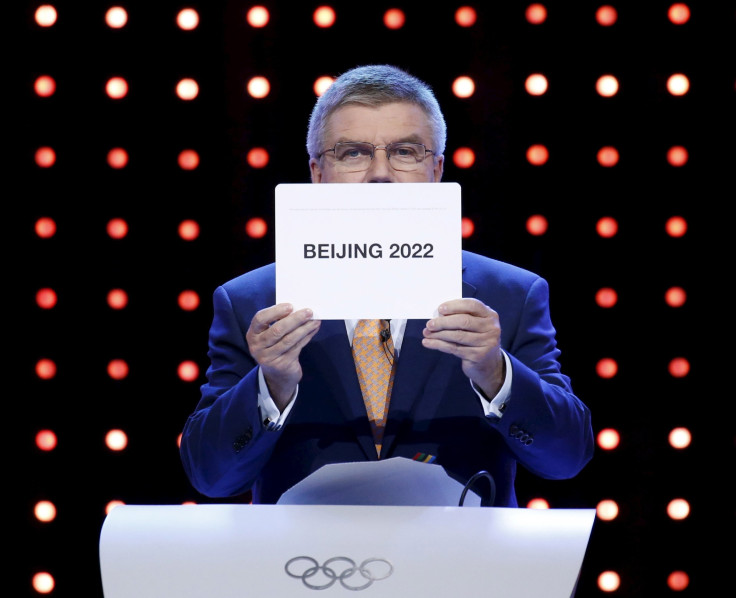 Of the myriad problems associated with Friday's announcement that Beijing will host the 2022 Winter Olympics, the region's relative lack of natural snowfall ranks near the bottom of the list. Man-made snow has been a staple on Olympic event courses for decades and was used heavily, and mostly without complaint, at the 2014 Winter Olympics in Sochi.
For months, critics have pointed out the inherent absurdity of China's bid to host winter sporting events in Yanqing, a city that receives just inches of snow per year. And that's to say nothing of the country's poor human rights record and air pollution problems. Natural snowfall was the lynchpin of the bid for Almaty, Kazakhstan, to host the 2022 games. Officials used the slogan "Keeping It Real" to tout the country's wintry conditions. But technology has progressed to the point that the use of man-made snow is commonplace.
"All sorts of artificial or man-made snow has been used for years," said Dr. Jim Stray-Gundersen, sports science advisor to the United States Ski and Snowboard Association. "Almost nobody uses normal snow anymore for any of the events."
The International Olympic Committee was expected to select Beijing's bid Friday at the 128th IOC Congress in Malaysia, if only because the committee was left with little choice. All other bidders, including a favored proposal from Oslo, Norway, were left out of the final running because of various concerns, including the Olympics' ever-increasing cost. And unlike Kazakhstan, China previously hosted the 2008 Summer Olympics in Beijing. The country has the economic resources and relative political stability necessary to hold a successful mega-sporting event.
But China's bid was also problematic for a number of reasons, not the least of which was the country's awful human rights record. The IOC said it received "written assurances" China would adhere to acceptable human rights standards, but critics noted various abuses that occurred before the 2008 Games, including mass detention of protestors, forced evictions and labor rights violations.
Officials have also expressed concern about Beijing's alarming levels of air pollution, which the Chinese government tried and failed to fix before the 2008 games despite vows to have the problem solved before athletes arrived to compete. Earlier this year, Beijing said a successful Winter Olympics bid would spur the country to once again tackle the issue, to the tune of $7.6 billion in government spending, Reuters reported.
Further, the two Chinese cities identified as locations for most of 2022's outdoor events aren't exactly winter wonderlands. Zhangjiakou, which will host snowboarding, Nordic and freestyle skiing events, is located approximately 100 miles from Beijing and averages just eight inches of snow a year. Yanqing, which will host alpine skiing events, is even less ideal, with about two inches of snow per year. By comparison, Lillehammer, a proposed event location in Norway's canceled bid, receives about 22 inches of snow per year. The average February temperature in Beijing typically approaches 40 degrees Fahrenheit.
A Yanqing mountain that will be used as an event course in 2022 was completely bare of natural snow in photos taken last January, at around the time of year the games would take place, Business Insider reported. The IOC was aware of Beijing's natural snow problem and identified it was one of the primary "challenges" associated with the bid.
"The Zhangjiakou and Yanqing Zones have minimal annual snowfall and for the Games would rely completely on artificial snow. There would be no opportunity to haul snow from higher elevations for contingency maintenance to the racecourses so a contingency plan would rely on stockpiled man-made snow," the IOC's report said.
Chinese officials assured the IOC they have both the water supply and the technology necessary to produce enough artificial snow to accommodate the Winter Olympics. The country will spend approximately $90 million to divert water as part of the effort, the Economist reported.
The snow-making process will be enormous and expensive, but this is hardly the first implementation of artificial means to facilitate winter sports. Ski resorts throughout the United States use a mix of real and artificial snow to keep their slopes in shape, and most domestic professional events play out on man-made snow. The 1980 Winter Olympics in Lake Placid, New York, used artificial snow.
"The alpine courses, for example, are injected with different chemicals and waters so that even the natural snow gets turned into a form of man-made snow to have certain characteristics that [Olympic officials] like to see, that makes the course consistent and fair," Stray-Gundersen said. "This has been going on probably for 30 years."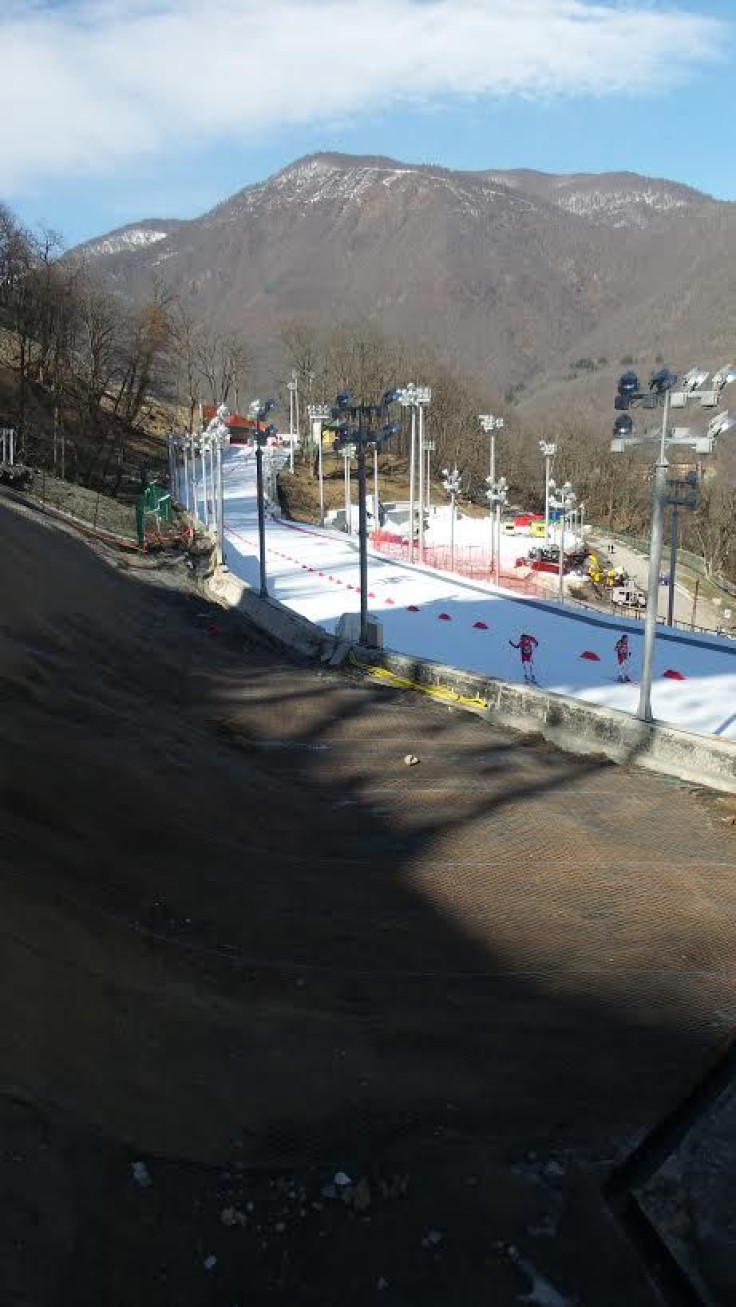 The lack of natural snow was a common complaint before the 2014 Winter Olympics in Sochi, Russia, where temperatures regularly reached 50 or even 60 degrees Fahrenheit during the games. Russia consulted snowmaking experts around the world and stockpiled hundreds of thousands of cubic yards of snow for months. New technology, which allowed for the creation of snow in above-freezing temperatures, allowed officials to address any shortages on the fly. Aside from a few hiccups, including one melting halfpipe, snow quantity and quality was not a major problem in Sochi.
Artificial snow rarely impacts athletic performance. Participants in cross-country skiing events face the biggest challenges because courses composed mostly of artificial snow are a relatively new phenomenon and sports scientists have yet to determine the best way to minimize friction on the surface.
"Because it's new, nobody really knows how to deal with that," Stray-Gundersen said. "If you're in marginal temperature conditions, you usually have some old snow, some artificial snow and then some of this new artificial snow that gets all mixed into the same thing and it really changes how the skis glide."
Olympic officials and human rights activists will be watching Beijing's progress closely as the 2022 Winter Games approach. But whatever comes out of the event, odds are the artificial snow will ultimately be an afterthought.
"It's white and it's frozen," Stray-Gundersen said.
FOR FREE to continue reading
✔️ Unlock the full content of International Business Times UK for free
offer available for a limited time only
✔️ Easily manage your Newsletters subscriptions and save your favourite articles
✔️ No payment method required
Already have an account? Log in
© Copyright IBTimes 2023. All rights reserved.