Beijing Winter Olympics 2022's Environmental Impact Includes Nature Reserve Damage, Critics Say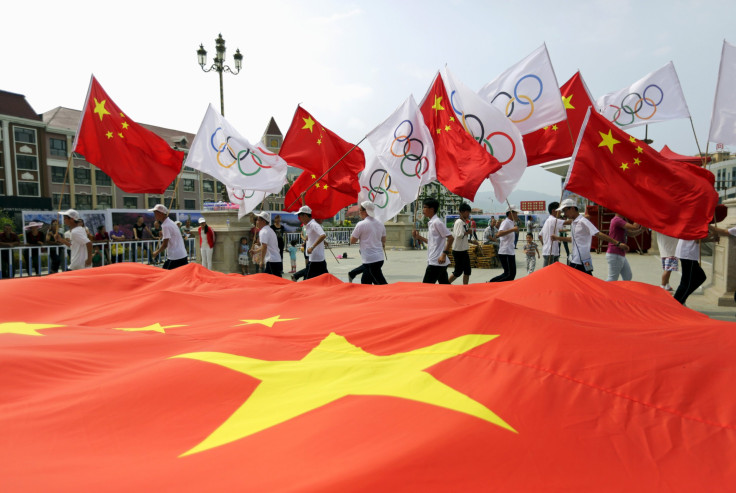 Chinese environmental advocates are expressing fear that construction and snowmaking projects associated with Beijing's successful bid to host the 2022 Winter Olympics could damage one of the region's few nature reserves, according to a new report Monday. The International Olympic Committee's decision to select China's bid sparked an outcry on the country's Internet forums and social media platforms that government censors quickly silenced.
The Beijing 2022 committee's plan for the event called for the construction of Alpine skiing courses and buildings on and near China's Xiao Haituo Mountain in Yanqing, the proposed site of the Olympic village. Using satellite photos and IOC documents related to the proposed construction sites, critics discovered that some buildings would be placed within the Songshan National Nature Reserve, which could damage its delicate ecosystem, the South China Morning Post of Hong Kong reported.
Chinese Internet censors removed posts that criticized the construction plan from social media sites and forums. "We may not be able to see the same Haituo if winter sports venues are built there," one user wrote, according to the South China Morning Post.
Aside from its status as one of the few nature reserves near the Chinese capital, the Songshan National Nature Preserve helps protect the local water supply and shields Beijing, a city beset by smog, from dust storms, according to the Nature Conservancy's website. Critics argue the Olympic project will force widespread tree removals, while artificial snow production could damage the preserve's soil.
The International Olympic Committee's evaluation commission report identified environmental concerns associated with the Yanqing site's proximity to the nature reserve as one of the main "challenges" Beijing's bid posed.
"The proposed Alpine skiing and sliding venues and the Olympic Village at Yanqing would be adjacent to the 4,600-hectare Songshan National Nature Reserve and is part of the same mountain ecosystem. This would impose a number of environmental requirements that would have to be taken into consideration during the detailed planning phase," the IOC's report said.
The IOC requires potential Olympics host cities to meet unspecified environmental standards before and during the event. Critics have questioned China's commitment to environmental issues since Beijing successfully bid to host the 2008 Summer Olympics.
Officials called on Beijing to vastly improve the quality of the city's polluted air before the 2008 Games began. China ultimately failed to fix the issue but vowed to rededicate resources to addressing smog concerns during the 2022 Winter Olympics bidding process. The Chinese government will purportedly spend $7.6 billion on the effort, Reuters reported.
© Copyright IBTimes 2023. All rights reserved.