From Being Thiem's Hitting Partner To Defeating Him At ATP Finals, Here's Tsitsipas' Incredible Journey
Stefanos Tsitsipas defeated fifth-seed Dominic Thiem 6-7(6), 6-2, 7-6(4) to clinch the ATP Finals trophy on Sunday, his career's biggest achievement so far.
At 21 years and three months, Tsitsipas is the youngest Nitto ATP Finals champion since former World No. 1 Lleyton Hewitt (20) in 2001 in Sydney.
The third-seed, Tsitsipas, has undergone a massive transition in the last four years. Interestingly, the first time the Greek met Thiem was back in 2016 at the very tournament. Tsitsipas was invited by the International Tennis Federation (ITF) to come and be a hitting partner to leading professionals including Thiem.
"I think my first hit was with Dominic. It's unbelievable, isn't it? We are now facing each other in the final. It's great. It's fantastic. [He has] a tremendous amount of respect from me for what he's been achieving all those years," said Tsitsipas, recalling his stint in 2016 in London.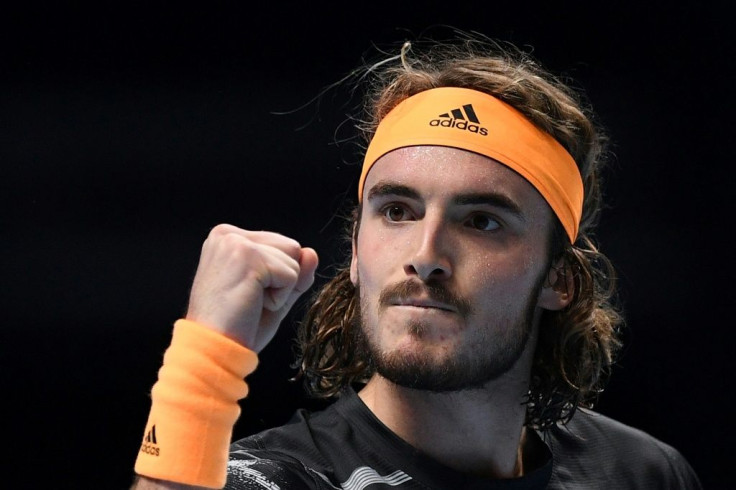 It took him just two years after that to become the Next Gen ATP Finals champion in 2018 before he claimed the ATP Finals title this year, coincidentally by defeating Thiem in the finals.
"I have no clue how I played so well in the second set. I have no idea. I think my mind was at ease and I wasn't really thinking of much, which led to such a great performance in the second set, breaking him twice. I didn't give him many options to play within the second set. It was pretty much an excellent set for me."
"It was pretty frustrating for me to be playing with such nerves for the first time in such a big event. I was a break-up, I couldn't manage to hold it. Things were decided in the tie-break and I am so relieved by this outstanding performance and fight that I gave out on the court," Tsitsipas, who sealed the final on Sunday in a little over two hours and 35 minutes at O2 Arean in London, told ATP.
The 21-year-old also acknowledged the massive support he received from the crowd throughout the tournament.
"[The crowd support] is just phenomenal, having such an army behind me while I am on the court. They give me so much energy. They give me the belief that I can achieve the things I want to achieve on the court. They motivate me. They just give me so much energy in general and I just love that. I would like to thank every single one [of the fans] who came here to support me today with the Greek flags. They made it feel like home," Tsitsipas added.
© Copyright IBTimes 2023. All rights reserved.