Ben Bernanke's Career In Quotes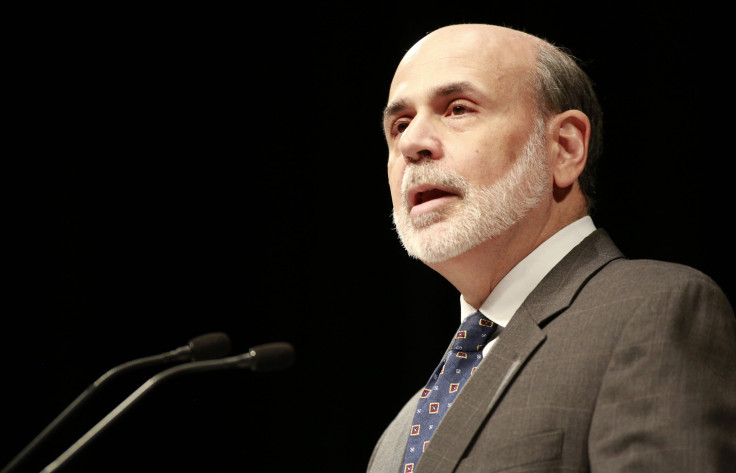 Ben Bernanke is appearing Wednesday in his last press conference as Federal Reserve chairman.
Here are several quotes from his speeches and writings over the years.
- If you want to understand geology, study earthquakes. If you want to understand the economy, study the Depression.
- It's the price of success: People start to think you're omnipotent.
- The lesson of history is that you do not get a sustained economic recovery as long as the financial system is in crisis.
- The crisis and recession have led to very low interest rates, it is true, but these events have also destroyed jobs, hamstrung economic growth and led to sharp declines in the values of many homes and businesses.
- I served seven years as the chair of the Princeton economics department, where I had responsibility for major policy decisions, such as whether to serve bagels or doughnuts at the department coffee hour.
- Achieving price stability is not only important in itself, it is also central to attaining the Federal Reserve's other mandate objectives of maximum sustainable employment and moderate long-term interest rates.
- I am very proud of my nerd-dom.
- Developments in financial markets can have broad economic effects felt by many outside the markets.
- How much would you pay to avoid a second Depression?
- I come from Main Street, from a small town that's really depressed.
- In the future, my communications with the public and with the markets will be entirely through regular and formal channels.
- It takes about two and a half percent growth just to keep unemployment stable.
- Monetary policy is not a panacea.
- I generally leave the details of fiscal programs to the administration and Congress. That's really their area of authority and responsibility, and I don't think it's appropriate for me to second-guess.
- Every effort needs to be made to try and offset the costs of [hurricanes] Katrina and Rita by reductions in other government programs, especially those that are wasteful, duplicative and ineffective.
© Copyright IBTimes 2023. All rights reserved.