Bernanke: Fed Stopped Global Economic Catastrophe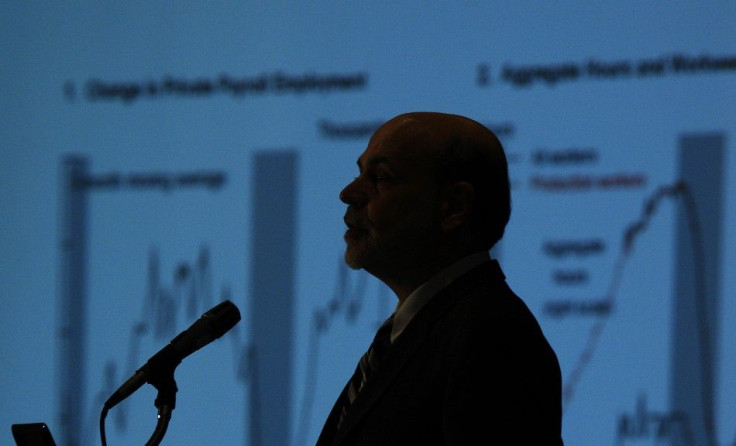 The Federal Reserve prevented a global economic catastrophe with its response to the 2007-2009 financial crisis, Federal Reserve Chairman Ben S. Bernanke said in a speech Tuesday.
We did stop the meltdown. We avoided what would have been, I think, a collapse of the global financial system, Bernanke said in a speech at George Washington University, according to Bloomberg.
In his speech, which focused on lender-of-last-resort policy during the financial crisis, Bernanke said the crisis was a classic financial panic and argued that initiatives by the U.S. central bank to provide liquidity to failing institutions like AIG and Bear Stearns fell into this category.
The forceful policy response to the recent financial crisis and recession likely averted much worse outcomes, Bernanke's presentation said.
He also asserted that the threat of another Great Depression was very real.
Bernanke acknowledged that the Federal Reserve's bailouts of Lehman Brothers, AIG and Bear Stearns were distasteful, despite being necessary, according to CNN Money.
It was very difficult and in many ways distasteful intervention that we had to do on the grounds that we needed to that to prevent the system from collapsing, Bernanke said.
Bernanke identified several private-sector vulnerabilities that lead up to the financial crisis: excessive debt, banks' failure to monitor and manage risk, reliance on short-term funding and increased focus on exotic financial instruments that concentrated risk. However, Bernanke added that those vulnerabilities were exacerbated by public-sector vulnerabilities, particularly in regulation and supervision and insufficient attention paid to the stability of the financial system as a whole.
© Copyright IBTimes 2023. All rights reserved.