Best Buy (BBY) Selling Stake In UK's Carphone Warehouse (CPW) Just As Joint Venture Sees Revenue Rising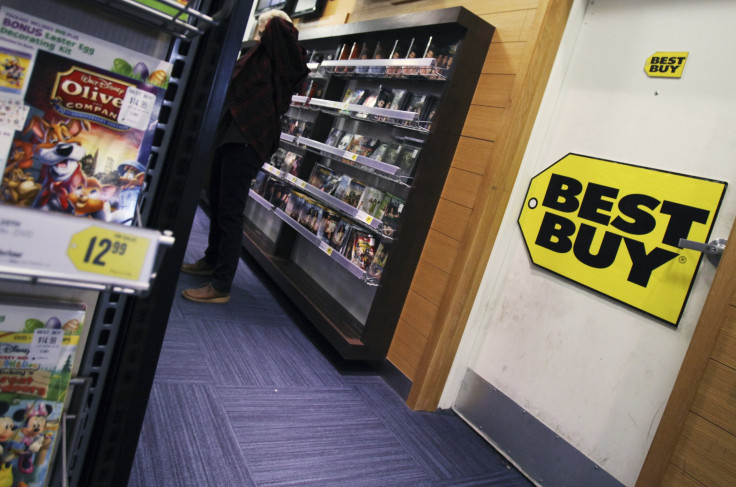 Best Buy Stores Inc. (NYSE:BBY) said Monday that it's exiting Europe with an agreement to sell its 50 percent stake in London-based Carphone Warehouse Group PLC (LON:CPW) in a £500 million ($774.6 million) deal.
The timing of the deal is as poor as it was when it started. Best Buy entered Europe just as the sub-prime mortgage meltdown sent both sides of the Atlantic into economic recessions; it's leaving just as the joint venture has been seeing revenues rising.
The Richfield, Minn.-based consumer electronics retailer is trying to reinvent itself as a leaner and more profitable machine though a five-point turnaround plan called Renew Blue, which was kicked off by CEO Hubert Joly, who ascended to the company's throne in September. This strategy apparently doesn't include Europe.
"This transaction allows us to simplify our business," Joly said. "And strengthen our balance sheet."
By the first quarter of 2014 the company will report the results of its European business as discontinued operations. In addition to the sale price -- which is made up of £420 million in cash and £80 million in Carphone Warehouse stock -- Best Buy will write down $200 million in currency translation losses and pay £29 million to Carphone Warehouse to satisfy existing obligations under the two companies' ambitious Global Connect program aimed at selling their mobile store experience to retailers worldwide.
According to the Minneapolis Star Tribune, Best Buy has spent about $2.1 billion to form the partnership, which began in 2008. The timing couldn't have been worse.
Last year, Best Buy paid Carphone Warehouse $1.2 billion to exit the U.S. retailer's Best Buy Mobile store format -- those are the smaller Best Buy stores that have been cropping up across the nation – which the U.K. retailer had helped develop.
And now, just as the situation for the joint venture is improving, Best Buy is bailing.
According to Carphone Warehouse, Best Buy Mobile stores are generating about 30 percent of Best Buy's operating profits as the company transitions away from its big-box format and focuses on mobile gadgets.
"Following the sale of our U.S. interest last year, we have become increasingly responsible for the day-to-day operations of CPW Europe whilst conversely Best Buy have become more focused on their wholly-owned businesses," Carphone Warehouse CEO Roger Taylor said in announcing the agreement.
Investors see this as a win for the British retailer. News of the deal sent Carphone Warehouse's stock up over 16 percent in London on Tuesday, to £236.75.
Carphone Warehouse reported that the partnership saw revenue increase 10.5 percent in the nine months ended December 2012, to $4.3 billion.
Joly also said that it's premature to think Best Buy is pulling out of the international retail arena. The company has stores in Canada and Mexico, and it operates the Five Star electronics chain in China. Last Month Five Star's CEO, Nicolas Wang, unexpectedly resigned, and analysts have been saying for months that Best Buy might be pulling out of the global market completely to free up cash to focus on its U.S. operations.
It has given no indication it plans to pull out of those markets.
"Each international market is different, and the sale of our European operations should not suggest any similar action in our other international businesses," Joly said.
Read the full statement from Carphone Warehouse here in pdf format.
Read the Best Buy announcement here.
© Copyright IBTimes 2023. All rights reserved.