The best emerging technologies in blockchain and crypto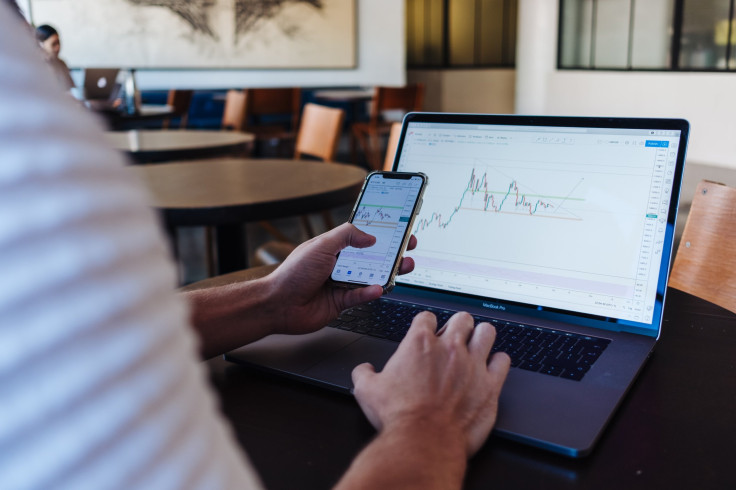 There are few technological concepts as big as blockchain right now. Cryptocurrency, the most popular product from blockchain, is at the peak of its popularity and the baseline technology is being leveraged by every industry from healthcare to aviation.
Within the blockchain and cryptocurrency space, there are a number of innovative companies and technologies that are setting the stage for the future of the industry. These are the ones to watch as they are not only laying the foundation for what is to come but are also likely to be the top firms in crypto and blockchain for the next decade. Here are the best-emerging technologies in blockchain and crypto.
1. BitPay
Bitpay is a leading cryptocurrency payment platform that allows users to manage and spend their bitcoins and ether. Users can also convert their bitcoins into the US Dollar using BitPay's Prepaid Mastercard. A key product of Bitpay is the wallet, which allows users to store their bitcoins securely. Bitpay also empowers users to manage multiple wallets on the go, get crypto, and shop for gift cards. The Bitpay prepaid Mastercard makes it possible to pay for goods and services using bitcoin. You can instantly reload the card to make payments. It is designed for people who want to live life on crypto, and ready to use in millions of stores globally.
2. Dash
The developers of Dash, one of the largest cryptocurrencies, address the barrier to the mass adoption of digital money by launching the world's first social cryptocurrency wallet called DashPay. The solution is to deliver a seamless user experience with social payments between users, human-readable customizable usernames, contact lists, bios, and profile pictures. The new wallet is expected to break new ground in the crypto payment industry and make digital payments accessible to a wider user community that previously avoided using long cryptographic addresses. DashPay will see full public release in early 2021.
3. DMEX
As Ethereum transaction fees continue to surge, the need for cheaper trading becomes essential for crypto users. The DMEX decentralized exchange addressed the problem of high commissions and reduced gas fees to a near zero level by using sidechain for processing trading transactions, while keeping user funds stored on the Ethereum blockchain. The platform has become the first fully decentralized cryptocurrency exchange to offer perpetual contracts with up to 100x leverage, with BTC, ETH, or DAI as margin currencies, no gas fees and KYC. The fully decentralized architecture allows the system to work without any unnecessary delays and third-party interventions, suggesting that the number of cryptocurrency hacks may significantly decrease if users will opt for decentralized trading.
4. DigitalBits
DigitalBits, a first-of-its-kind platform dedicated to branded currencies, is set for mainnet launch later this month. Led by GDA Capital co-founder Michael Gord, DigitalBits is built to address numerous frictions experienced within traditional branded currencies. Zytara, a digital banking solution and payment network aimed at esports and gaming, is planning to issue their Zytara dollar (ZUSD) on DigitalBits later this year, providing gamers and esports enthusiasts with a real alternative to the cumbersome state of esports payments today. Singapore-based exchange BiKi has dual listed ZUSD and XDB, demonstrating their support for the global gaming community.
5. Quppy
Quppy is a world-licensed multicurrency digital financial super app. Quppy offers a wide range of services including a decentralized multicurrency wallet, prepaid bank cards, virtual banking services, Private and business IBAN accounts, Service for accepting crypto payments with 0 fees, and a crypto-fiat digital currency exchange. Quppy also offers top-up with a wide variety of cards such as MasterCard and Visa. Users can also top up their Quppy account via the mobile app, providing convenience and ease-of-use to the customers. The top-up can be done with virtually any bank card, giving users a wide range of options along with the existing mobile top-up option. For their customers in the EU, prepaid cards will be available soon. Essentially, Quppy works as an all-in-one financial app concept that affords its users all possible digital asset-related services with ease and convenience.
6. Dusk Network
Dusk Network is a privacy blockchain designed to house financial apps. The Dusk Network is perfect for securities as it provides an infrastructure that businesses use to tokenize financial instruments and automate costly processes. The transactions would be near-instant and private, with the issuers and investors getting live updates on events. By issuing securities on a public blockchain, companies and investors get to enjoy certain benefits like the automation of voting and dividend payouts, automated transaction compliance, the fractionalization of securities, and the availability of the investment opportunities to a wider audience. Dusk Network is currently working on their mainnet rollout and their next big event is scheduled for the 9th of April.
7. Elrond
Elrond is a fast, secure, and highly scalable platform designed to house distributed apps and provide enterprise use cases in the cryptocurrency and blockchain sector. This platform allows developers, validators, and legal entities to build a new internet economy. Elrond not only provides the platform but also the tools for developers to build dApps and other applications. Users have access to popular programming languages, flexible tools, and more to help you quickly start and deploy your application on a scalable blockchain. Investors can also stake on Elrond, allowing them to earn rewards and secure the Elrond ecosystem in the process. The Maiar wallet by Elrond will support a wide range of cryptocurrencies and offer numerous other features.
8. DSLA Protocol
DSLA Protocol is tackling a hundreds-billion market with its Risk Management Framework for developers and infrastructure operators.
The blockchain-based solution enables anyone to add self-executing service level agreements (SLAs) on top of any third-party service, to effortlessly reduce customers' exposure to service delays, interruptions or financial losses, and incentivize the operational excellence of service providers over time. Popular Risk Management use cases include cryptocurrency savings accounts (staking), decentralized trading and market-making (AMM), digital art collectibles (NFT), PSD2 compliance, and Open Banking APIs.
To learn more about DSLA Protocol, go to https://stacktical.com
9. Algorand
Algorand aims to enable frictionless finance worldwide through its native proof-of-stake blockchain protocol built by an award-winning team headed by MIT Professor Silvio Micali. Algorand's protocol became the first technology that successfully solved the blockchain trilemma achieving optimal decentralisation, security, and scalability. It has also been chosen by the government of Marshall Islands for creating Marshallese sovereign (SOV), the country's national digital currency. Powered by the Algorand technology SOV will circulate alongside the US dollar and help the Marshall Islands efficiently operate in the global economy. Algorand's chain has proven itself as a viable host for CBDC deployments, given its fast, cheap, and secure transactions. Multiple assets like USDT and USDC have already been deployed on Algorand, so it's only a matter of time before more cryptocurrencies start operating on this forward-thinking blockchain network.
10. Taraxa
Taraxa aims to organize and log the eighty percent of the world's transactional data that currently only exists informally, meaning it's fragmented, unreliable, and difficult to track down when needed. By introducing blockchain as a means of audit-logging this often hidden data, it becomes a trustworthy source of information with accountability from the entities involved.
One example of a real-world use case is in the automotive sector where it helps to verify operational data generated and stored by vehicles - from car trading and ride-sharing services, to automotive IoT and autonomous driving.
Regardless of what 2021 holds for the market (another bitcoin run or a sudden slump?), it is clear that crypto and blockchain are here to stay. Over the next few years, we can expect to see blockchain become a vital part of the makeup of some of the biggest industries in the world.
These companies are at the forefront of this revolution and are making huge strides, be it in digital asset investments or enabling further use of blockchain technology.
FOLLOW MORE IBT NEWS ON THE BELOW CHANNELS