Best NBA Free Agents 2022: Kyrie Irving, James Harden Among Players Who Can Hit Open Market
When 2022 NBA free agency officially starts Thursday, some of the league's top players could be available. Four players who have made an All-Star team within the last two years can hit the open market.
Kyrie Irving's impending free agency has been the talk of the league since the conclusion of the 2022 NBA Finals. Irving has yet to opt-in to the final year of his contract, which comes with a $36.9 million salary. If Irving and the Brooklyn Nets continue to remain apart in contract extension talks, the star point guard is expected by many to decline his player option and take his chances in free agency.
Both Irving and Kevin Durant joined Brooklyn as free agents in the summer of 2019. The Nets traded for James Harden a year later, forming what looked like a potential dynasty. Now, it's becoming increasingly possible that all three players could be elsewhere in the 2022-23 season.
Harden's stint in Brooklyn only lasted 13 months. The Net sent the three-time scoring champion to the Philadelphia 76ers in February in exchange for Ben Simmons. Like Irving, Harden has until Wednesday to opt-in to the final year of his deal.
Harden's player option is worth $47.3 million. If he becomes a free agent, Harden wouldn't command nearly that much money per season, given his sudden decline in performance. The 32-year-old averaged 18.6 points, 8.6 assists and 4.2 turnovers in 12 playoff games with the 76ers.
The most likely scenario is for Harden and the 76ers to agree on a new multi-year contract that falls well short of the max salary.
Zach LaVine and Bradley Beal are both expected to sign max contracts with their current teams. Despite rumors early in the playoffs that LaVine might end up with another team, the Chicago Bulls will probably keep LaVine on a five-year contract worth more than $210 million. Beal is expected to decline his $36.4 million player option and ink a five-year, $248 million deal with the Washington Wizards.
Jalen Brunson has never made an All-Star team like the aforementioned guards, but he's probably going to get paid like an All-Star in free agency. The New York Knicks are reportedly targeting Brunson with a four-year offer that could approach $100 million. That might be enough to pry Brunson away from the Dallas Mavericks, for whom the 25-year-old averaged 21.6 points in 18 playoff games.
Russell Westbrook can decide to leave the Los Angeles Lakers in free agency, though it would be stunning for the point guard to turn down his $47 million option.
Deandre Ayton is the best player headed for restricted free agency. Any team with enough cap space can give the Phoenix Suns center a four-year contract worth more than $130 million. The Suns have the right to match any offer and retain Ayton, though the latest rumors suggest that Phoenix doesn't want to pay Ayton max money.
The Detroit Pistons are viewed as a potential landing spot for Ayton in free agency. It's been speculated that the Indiana Pacers could try to acquire Ayton through a sign-and-trade.
Charlotte Hornets forward Miles Bridges is also in line for a big payday as a restricted free agent.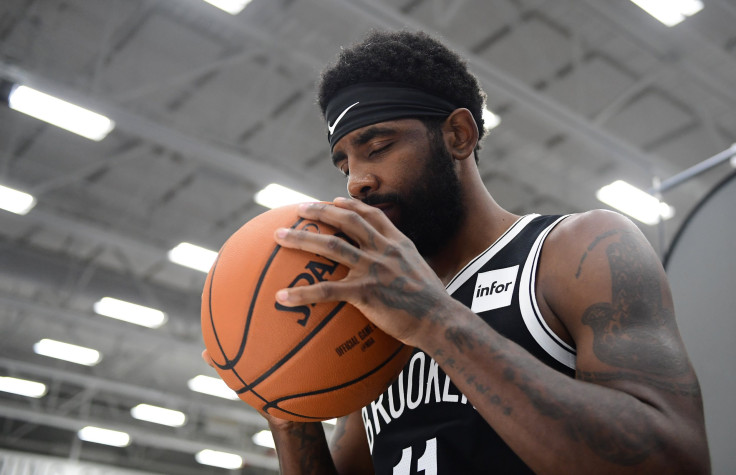 © Copyright IBTimes 2023. All rights reserved.