Best Review Management Software 2023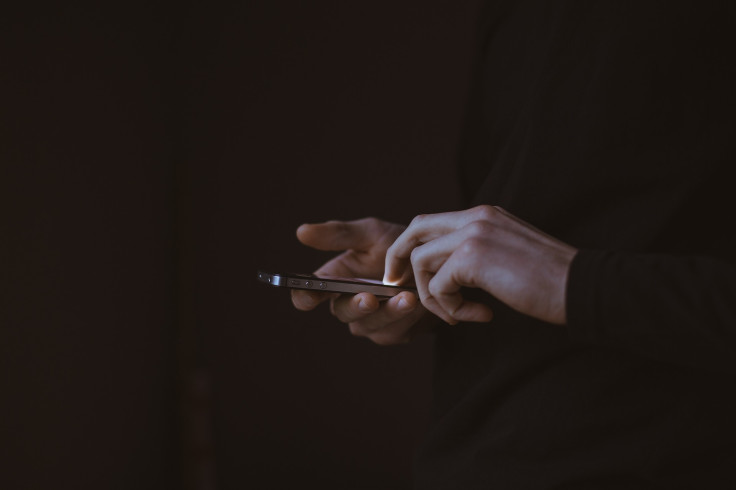 In today's business realm, individuals seeking products and services tend to gravitate toward enterprises that can establish a sense of reliability and confidence. A business's reputation holds unparalleled significance in the public eye, and reviews play a crucial role in fostering reputation and commercial success.
Based on a survey by Search Engine Land, over 88% of consumers regard product reviews as highly as they do personal endorsements. This statistic highlights the transformative effect a few five-star reviews can yield on a product. In line with this, businesses across diverse industries have continued to streamline the collection, management and showcasing of reviews with review management software platforms.
This article aims to highlight the importance of review management and assist businesses seeking an apt review management tool tailored to their unique requirements.
What Review Management Is
This strategic process involves collecting, monitoring, analyzing and responding to customer reviews and feedback about a product, service or business. Today, online interactions and consumer-generated content significantly impact public perception, making review management a crucial aspect of a company's reputation and success.
Regardless of its importance, review management can be labor-intensive, particularly for businesses with a substantial online presence and customer base. In this case, such companies streamline the process with effective review management software. These platforms help automate several review management components, making managing customer feedback across various platforms easy.
How Review Management Software Works
Review management tools provide real-time customer feedback, and businesses can respond to this feedback immediately. Companies can establish a stronger customer relationship through this feature and respond appropriately when needed.
Companies implementing review management software platforms are also best placed to handle negative reviews that pinpoint customer issues. Identifying and addressing such issues shows good business intelligence and improves a brand's reputation.
Still on brand reputation, managing and responding to customer reviews enhances a business's trustworthiness and perception in the public eye. With review management software, companies can look more responsible and customer-oriented.
Features of a Review Management Software
The best review management platforms stand out in terms of efficiency and functionality. However, several pivotal features define these powerful tools and propel them to the forefront of strategic business enhancement. Here are some crucial features of review management software.
Access to Popular Review Sites
An essential aspect of every quality review management tool is its ability to interface seamlessly with platforms that most people use. Some popular review sites include Google, Yelp, TripAdvisor, Facebook and Amazon. These review sites cater to different industries; hence, a review management tool should access relevant sites for your product.
Real-Time Monitoring
Instant responses to customer feedback are essential, particularly if the feedback is negative. Therefore, the best platforms empower businesses to monitor online reviews, forum discussions and other real-time customer comments.
Reporting
Review management software should also feature robust reporting capabilities. Reports are crucial in empowering businesses to actively oversee and track their product performance across several online and social platforms. The reporting feature of these tools fosters a comprehensive understanding of a business's digital presence and customer interaction.
Usability
The best platforms also feature user-friendly interfaces and dashboards, making them easy to navigate without extensive training. They also provide a centrally operable solution for businesses operating from multiple locations.
Best Review Management Software
As online perception expands, so does the review management market. Today, there are several advanced tools, each equipped with distinctive features and capabilities to enhance customer engagement. We provide a curated selection of top-tier review management software solutions, highlighting the key attributes that set them apart from other platforms.
Trustpilot

Trustpilot has placed itself as one of the best online review management solutions capable of addressing the needs of local enterprises as well as medium and large-scale online businesses. This platform harnesses the importance of customer feedback in today's e-commerce scene, translating these reviews into tangible insights.
At its core, Trustpilot provides a multifaceted approach incorporating review collection, administration and showcasing to enhance a brand's conversion rate, distinguish it in SERPs and augment sales figures. This feature is beneficial in streamlining online review management and providing a seamless mechanism to oversee both positive and negative feedback.
Another standout feature of Trustpilot is its analytics dashboard, which serves as a hub for monitoring every aspect of customer reviews and the overall direction of a brand's reputation across the digital landscape. With analytical insights, businesses can make informed decisions and adapt strategies that align with the dynamic preferences of their customer base.
Ultimately, Trustpilot provides a comprehensive solution for businesses looking to strengthen their online presence, maximize customer engagement and drive impactful results. Companies can opt for the standard plan, starting at $199 per month based on impressions, or the free plan.

Google's review platform, Google Business Profile, has grown to become the largest and most influential review site for local businesses. This platform's sheer reach and influence make it crucial for businesses to manage and engage with customer feedback actively. Merchynt helps business owners and agencies take advantage of Google's dominance by providing the best Google Business profile management service on the market.
Merchynt blends both U.S.-based services with their proprietary AI software to help small businesses rank #1 on Google Maps faster and more affordably. Merchynt's Google Business Profile management service offers a review response service component, but if a business prefers to use Google reviews software instead, Merchynt offers two — ProfilePro & RoboReply. Both use AI to make it incredibly easy to respond to Google reviews.
Merchynt's SEO software & services make it easy and affordable for businesses to get new customers from Google and over 40 other search platforms.
Merchynt solely focuses on ranking businesses higher on Google Maps and offers various solutions that help both business owners and agencies with local SEO. Merchynt offers a Google Business Profile management service, citation management software, Google review management software, reputation management software, AI Google review responding software and a free AI SEO Chrome extension. Most of Merchynt's solutions can be fully white-labeled by agencies and other companies that wish to resell marketing tools and services under their own brands.
Many of Merchynt's marketing solutions come with free trials, with paid plans starting as low as $9 per month. To learn more about Merchynt, visit www.merchynt.com.
Birdeye

Birdeye is a comprehensive customer experience tool designed to streamline the process of obtaining and leveraging reviews. Companies that implement the Birdeye platform enjoy its capability to direct customers to prominent review sites, where they can effortlessly share their valuable feedback.
The software features an easy and convenient dashboard that empowers businesses to access a consolidated repository of reviews from several locations, all within a single interface. Companies can also design surveys through the platform, ensuring they capture real-time customer insights and better understand customers' preferences and needs.
Birdeye's functionalities include generating, curating and amplifying online reviews across several prominent platforms, from Google to BBB, Amazon, Facebook and over 200 other review sites. Furthermore, the software features direct integration with the Google API, effectively managing Google reviews. Birdeye is compatible with over 1,000 applications, ensuring seamless integration with diverse tech ecosystems.
Birdeye's suite of functionality is priced at $299 monthly for each user. However, businesses can also opt for a free demo option.
Podium

The Podium software serves as an adept customer engagement platform that addresses the unique needs of local businesses seeking an efficient online presence management solution. This Software as a Service (SaaS) solution offers a wide variety of user-friendly tools that combine to improve customer experience while bolstering the local SEO landscape.
Podium is highly regarded for its seamless generation of online reviews that thoughtfully encourages customers to share their opinions concerning products and services. However, the platform extends beyond its review-centered capabilities to encompass several functionalities, from SMS marketing to webchat and payment processing capabilities.
The Podium software empowers businesses to engage in personalized text-based conversations with customers, thereby improving customer-business relationships. The platform also exhibits flexibility by tailoring review collection campaigns based on each business's unique needs.
Businesses can also enjoy Podium's versatility and ability to integrate with existing workflows and enhance operational efficiency. Podium costs $289 monthly per user and features a 14-day free trial.
Thryv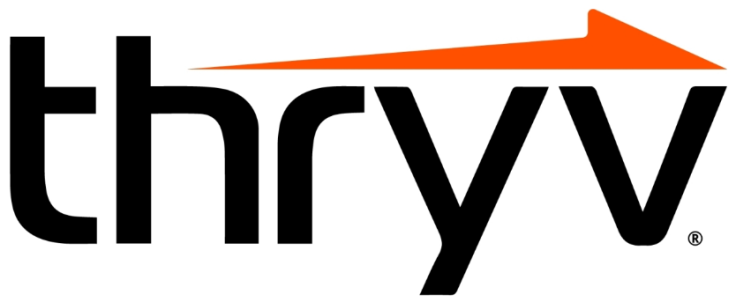 Thryv is a prominent name in business management solutions, providing a comprehensive review management tool that suits the needs of small and medium-scale businesses. This simple yet effective platform empowers companies to leverage reviews and customer feedback to strengthen their online reputation.
Thryv's range of features includes review collection and monitoring, reputation management, review display and marketing, analytics and reporting. The platform also features a user-friendly interface, making it suitable for businesses seeking a modest, accessible and effective solution.
Furthermore, Thryv facilitates seamless communication between businesses and customers, showcases positive feedback to boost brand reputation and creates a platform for businesses to address concerns promptly.
Conclusion
Checking online reviews on a product before purchasing has become a norm. And with fake reviews on the rise, there is a need for businesses to have a solid online reputation management strategy that includes a review management tool. However, while these software platforms have proven effective in improving brand visibility and customer experience, they are designed to address specific business needs. As such, the best option is personalized and depends on your business requirements.