Better Start Likely For US Markets; Oil, Gold Up
The surge in U.S. stock index futures indicates a higher open for the market on Wednesday.
At around 2:18 a.m. ET, Dow Jones Industrial Average futures jumped 108 point s, hinting a positive open of more than 112 points. Futures on the S&P and Nasdaq also moved up slightly.
Improved market sentiments reign as participants' are expecting a trade deal between China and the U.S.
Market sentiments in equity markets were also bolstered by the interim deal between U.S. lawmakers on border wall funding averting another government shutdown.
Among corporate results, Teva Pharma, Cedar Fair, AIG, Cisco Systems and SVMK are expected to publish their earnings.
Oil rises
Oil prices shot up on Wednesday after OPEC announced that it enforced heavy cuts in January and reports suggested U.S. sanctions are affecting Venezuela's oil exports.
The U.S. West Texas Intermediate (WTI) crude oil futures moved up to $53.70 per barrel at 0344 GMT, higher by 1.1 percent from the last close.
The International Brent crude futures also jumped up 1.1 percent and firmed up at $63.11 per barrel.
Jeffrey Halley, a senior market analyst at OANDA, Singapore, said oil prices got a boost after Saudi Arabia announced cuts in daily production and exports by another half million barrels per day (BPD) that is above the agreed OPEC quota cut.
Gold up
Gold prices also showed uptrend on Wednesday after investors started gravitating to the safe-haven metal as more clarity is awaited on Sino-U.S. trade talks and the dollar was showing volatility.
Spot gold rose 0.2 percent at $1,312.82 per ounce as of 0419 GMT, while U.S. gold futures earned 0.2 percent to $1,316.2 per ounce.
European stocks edged up on Wednesday morning, carrying the optimism that the world's top economies will address their long-standing trade disputes.
Stoxx-600 was up by 0.4 percent during morning deals, with most sectors staying in positive territory.
Autos stocks led the gains, especially those with high exposure to the China market. The top performers included Valeo and Faurecia, up by more than 1.3 percent.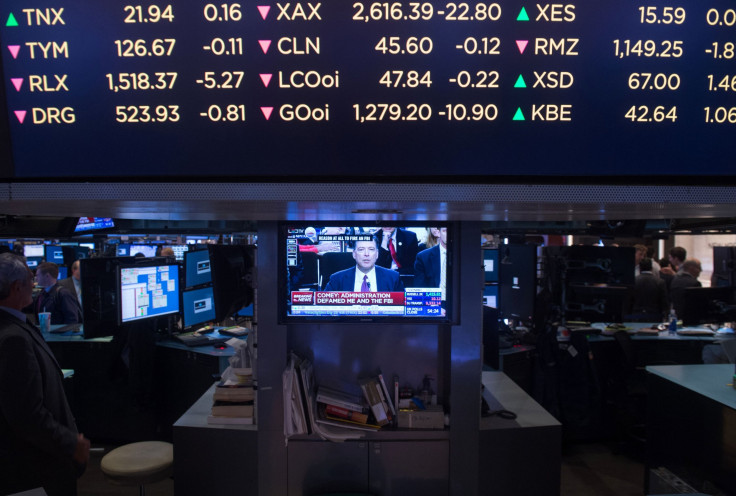 Asian stock markets also closed higher on Wednesday as positive sentiments prevailed on a possible U.S.-China trade deal.
In the mainland Chinese markets, Shenzhen composite gained 1.872 percent, while Shanghai Composite recovered from earlier losses and moved up 1.84 percent higher.
Hong Kong's Hang Seng index gained more than 1 percent the last hour of trading. Japan's Nikkei 225 maintained previous gains and soared 1.34 percent while the Topix moved up 1.06 percent. However, Australia's ASX 200 slipped 0.25 percent.
© Copyright IBTimes 2023. All rights reserved.